Political Notes: Ups, Downs and In-betweens
New court appointments, the primary election gets postponed again and a state Supreme Court justice resigns.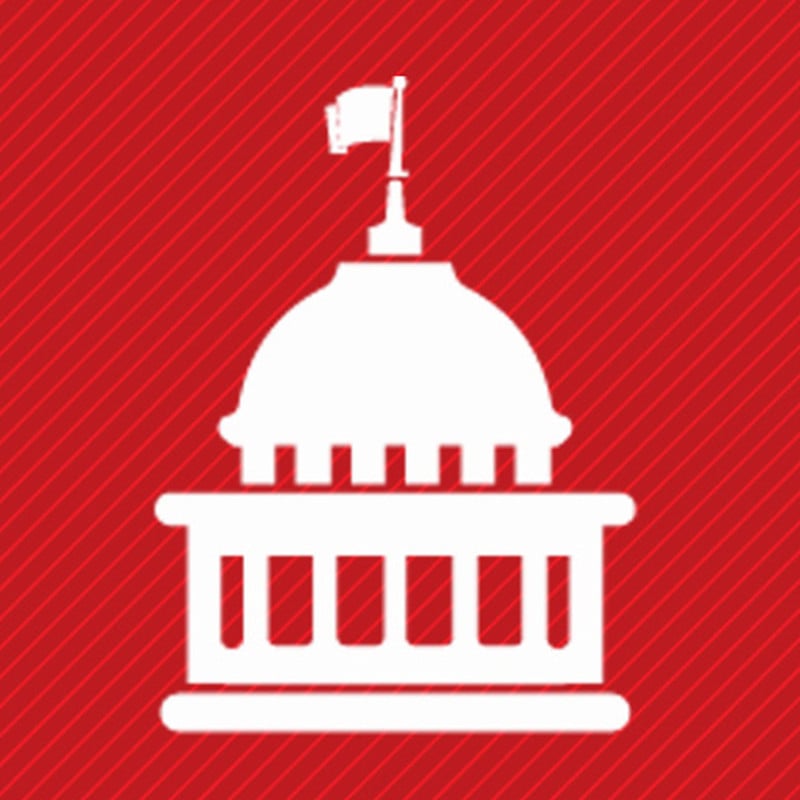 New Court Appointments: Gov. Brian Kemp has appointed Georgia Court of Appeals Judge Carla Wong McMillian to the State Supreme Court, replacing Justice Robert Benham, who retired. According to the governor's press office, she is the first Asian-American female in the Southeast to be named to a state's highest court.
McMillian, who lives in Tyrone, earned her bachelor's degree from Duke and her law degree from the University of Georgia. She served as a judge for the state court of Fayette County and was previously a partner with an Atlanta law firm.
The governor also appointed two appeals court judges: Verda M. Colvin, Macon, and John A. "Trea" Pipkin III, McDonough.
Colvin served as superior court judge of the Macon Judicial Circuit since 2014 and was previously assistant U.S. attorney for the Middle District of Georgia and assistant general counsel for Clark Atlanta University.
Pipkin served as a Superior Court judge and solicitor general in McDonough and is an adjunct professor at Gordon State College.
---
Primary Postponement: In early April, Georgia Secretary of State Brad Raffensperger rescheduled the March 24 primary elections for a second time from Tuesday, May 19, until Tuesday, June 9.
The delays, a consequence of the national coronavirus pandemic, also affects some local and statewide elections originally scheduled for the March date. Raffensperger cited concerns about poll worker availability, the spread of the coronavirus at precincts and the closing of many churches and assisted living centers as polling places.
In addition, the state mailed absentee ballot request forms to 6.9 million active voters in an effort to encourage primary voting by mail, though in-person voting will still take place. Voters must return these forms to receive an actual ballot.
---
Blackwell Leaving: State Supreme Court Justice Keith Blackwell announced his resignation from the high court, effective Nov. 18. Blackwell, who was appointed by then Gov. Nathan Deal in 2012, told Gov. Kemp in a letter that he will return to private practice, for family reasons. "Our oldest daughter will leave for college in only a couple of years, and her sisters will follow not long behind," he wrote.
Kemp will appoint Blackwell's successor, despite a legal challenge to Secretary of State Raffensperger's decision to cancel a May election for Blackwell's seat. Attorney and former Republican state Rep. Beth Beskin and former Democratic U.S. Congressman John Barrow filed suits in Fulton County challenging the cancellation – saying, in effect, that the justice's seat would not be vacant until November.
But Fulton County Judge Emily K. Richardson ruled that, according to the Georgia Constitution and state law, once his resignation was accepted, the seat was vacant and no election is needed. Both Beskin and Barrow are appealing. The case will be heard by the state Supreme Court.
---
Stock Sale Scrutiny: Georgia's Republican Sen. Kelly Loeffler is among several senators facing criticism for selling off stocks after being briefed in January on the likely effects of the coronavirus. Numerous media outlets, including CNN and Fox News, reported the sale.
Loeffler denies any wrongdoing, calling accusations of insider trading "absolutely false." She says her portfolio is managed by a third party, and she is advised of sales and purchases after the fact.
Loeffler, who was appointed by Gov. Kemp to fill the vacancy created by the resignation of Sen. Johnny Isakson, took office in January and must run for her office this year. She is married to Jeffrey Sprecher, chair of the New York Stock Exchange. In April, Loeffler said she will no longer invest in individual companies' stock, although she noted that Senate ethics rules do not require such action.
---
Coronavirus Task Force: Gov. Kemp added some key members to his original 18-member coronavirus task force and formed a new Community Outreach Committee.
The outreach committee is co-chaired by Bernice King, CEO of the The King Center, and Leo Smith, president of Engaged Futures Group. Members include Santiago Marquez, president and CEO of the Georgia Hispanic Chamber of Commerce, and Tres Johnson, CEO of the Coastal Georgia Area Community Action Authority.
Additions to the task force include Agriculture Commissioner Gary Black: Jeffrey Dorfman, state fiscal economist; Labor Commissioner Mark Butler; former U.S. Secretary of Health and Human Services and former Congressman Tom Price; Atlanta Mayor Keisha Lance Bottoms; and representatives from Georgia government, industry, healthcare and nonprofits.
Initial appointees to the task force include Homer Bryson, director of the state's Emergency Management and Homeland Security agency; Attorney General Chris Carr; Cherie Drenzek, state epidemiologist; Insurance Commissioner John King; Dr. Kathleen Toomey, commissioner of the Georgia Department of Public Health; Richard Woods, state school superintendent; Steve Wrigley, chancellor of the University System of Georgia; Greg Dozier, commissioner of the Technical College System of Georgia; Dr. Colleen Kraft, director of the Emory University Clinical Virology Research Laboratory; Dr. Ben Watson, chair of the state Senate Health & Human Services Committee; Sharon Cooper, chair of the state House Health & Human Services Committee; Maj. Gen. Tom Carden, adjutant general of the Georgia National Guard; John Haupert, Grady Health System CEO; John Selden, Hartsfield-Jackson Atlanta International Airport general manager; Felipe den Brok, head of Atlanta' Office of Emergency Preparedness; and members of the governor's staff.
---
Commencements Cancelled: The University System of Georgia (USG) cancelled commencement ceremonies for all 26 of its colleges and universities due to the public health threat caused by the coronavirus and the dangers of large crowds.
All students who meet the academic and other requirements will graduate, the USG says, but public ceremonies have been called off for the duration of the health crisis.