Economy: Will We Recover?
Full recovery from the COVID-19 recession will not come quickly, but we will get through this.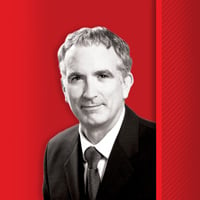 COVID-19 unexpectedly ended the nation's record-long economic expansion, triggering sharp declines in economic activity and employment.
Full recovery from the COVID-19 recession will not come quickly, but we will get through this. Georgia's economic development prowess and a pipeline full of projects will work to our advantage in the pandemic's wake. Site consultants have ranked Georgia the top state in which to do business for six years. We are in a great position to compete for economic development projects. That will not change.
From 2012 to 2019, the Georgia Department of Economic Development (GDEcD) announced many large economic development projects. Plus, a dozen new economic development projects were announced in the first 10 weeks of 2020. Once the COVID-19 pandemic is over, many of these projects will continue to expand and build out, providing an important boost to Georgia's economy at a very critical time.
The fundamental strengths that bring projects here will endure. In post-pandemic America, Georgia should continue to get an outsized share of new projects in contention. If this is correct, then we will soon see a return to above-average GDP growth, perhaps as soon as mid-2021.
I am optimistic because Georgia fields an extremely competitive team of economic development professionals. It is absolutely vital to keep this team in place throughout the pandemic.
There is a good working relationship between government and other major players in Georgia. That will not change. Government is responsive to the needs of businesses, ranking very high in terms of its regulatory environment and speed of permitting.
Cost, logistics and tax advantages make Georgia very competitive when it comes to landing economic development projects. Many companies move here to cut costs, and the available supply of skilled labor is attractive, especially in Metro Atlanta.
Georgia ranks high with respect to its workforce development efforts, including Quick Start, the nation's top training program available free to qualified companies. The state established 17 tuition-free HOPE Career Grant areas of study to better align college students' choices with companies' workforce needs. The build-out of specialized job training centers – like the BioScience Training Center and Georgia Cyber Center – is a very effective way to attract and retain businesses that require workers with highly specialized skills. Georgia's major transportation and logistical advantages and a competitive tax climate will also help to refill the state's economic development pipeline.
Over the last decade, Georgia made several strategic shifts in its economic development strategy, including greater emphasis on post-secondary education and workforce training. Job training programs and new specialized workforce training centers will increase the supply of highly skilled workers, thereby attracting businesses with high-paying jobs.
A workforce-centric approach toward economic development centered on our technical colleges and our universities will raise both productivity and per-capita incomes. This emphasis on post-secondary education as an economic development policy is well timed. In post-pandemic America, a skilled workforce and easy access to post-secondary education will become even more important.
Another reason Georgia is doing well is that the U.S. automobile manufacturing industry is becoming increasingly concentrated in the Southeast. When it comes to both distribution and consumer markets, Georgia is in the sweet spot in the middle of the Southern auto corridor with proximity to major assembly plants, major suppliers, interstates, ports and rail. The pandemic emphasized the importance of domestic supply chains, which should help the state land more manufacturing projects – across all industries – in the years to come.
Georgia should target industries that expand the economic base and have good potential for long-term growth, strategically investing in areas ranging from biotechnology to advanced manufacturing. The focus should be on innovation-based companies. Of course, the state must make sure its statutory incentives remain competitive – these incentives help to get Georgia short-listed by site selection professionals.
Specialization where the state has comparative advantage bodes well for sustained success of the companies that received incentives. Logistics, transportation, distribution, warehousing, information technology, transactions processing, headquarters operations, floor coverings, automotive parts, food processing, and professional and business services are industries where Georgia competes effectively.
In the wake of the pandemic, Georgia will be very competitive, but the state will have to be very aggressive in closing the right economic development projects.