Preserving Georgia's historic buildings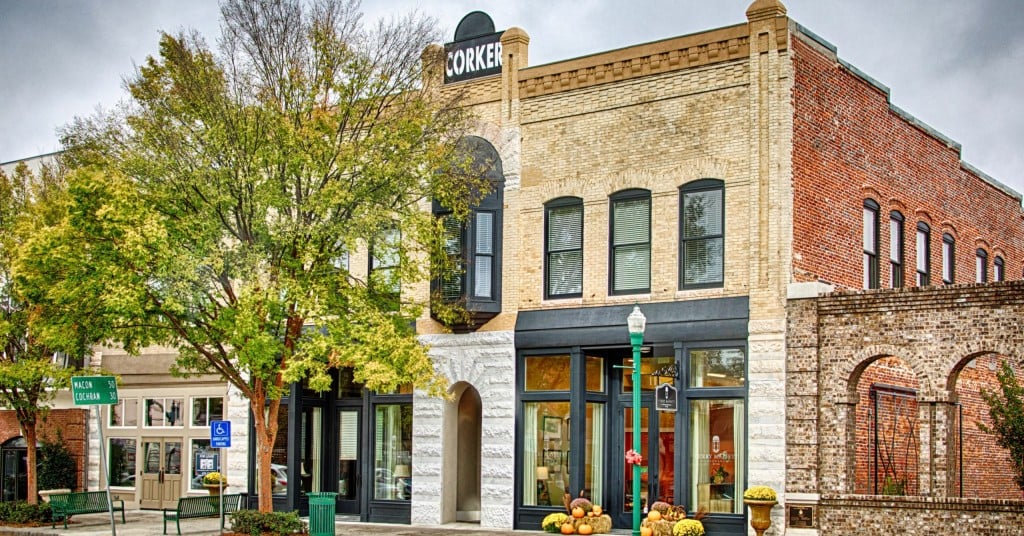 In times when the future is so uncertain, there's comfort in preserving the past – especially when it involves reclaiming beautiful old buildings. Last week the Georgia Trust for Historic Preservation announced 24 awards that recognize the state's best preservation projects. The Trust's 43rd annual Preservation Awards were grouped in categories that include excellence in restoration, rehabilitation, preservation and stewardship.
Two notable projects that received Excellence in Rehabilitation Awards are Griffin's historic City Hall, which was also recognized for having the greatest impact on preservation in the state; and Dublin's Corker Building, recipient of the Chairman's Award for a project of great preservation significance.  Opened in 1898, the Corker Building originally housed a hardware company and later J.C. Penney's department store. It's a prime example of a successful private-public partnership that resulted in adaptive reuse for first-floor offices and second-floor residential spaces.
Additional winners in the Excellence in Rehabilitation category are:
Excellence in Restoration Awards went to:
Receiving Excellence in Preservation and Preservation Service Awards, respectively, were: Randolph-Lucas-Jones House, Atlanta; and UGA's Historic Preservation Master Plan, Athens.
Those earning Excellence in Stewardship Awards included the Georgia State Society Daughters of the American Revolution for dedication and maintenance of Meadow Garden in Augusta and Dr. Mary Williams for preservation of Thomaston's Weaver-Dallas House. Other service awards went to Anne Shelander Floyd of the CSRA Regional Commission in Augusta and Halston Pitman of Atlanta.
Photo of Dublin's Corker Building provided by the Georgia Trust for Historic Preservation.
Do you follow us? Find us on Linkedin, Facebook, Twitter and Instagram.