Beating the pandemic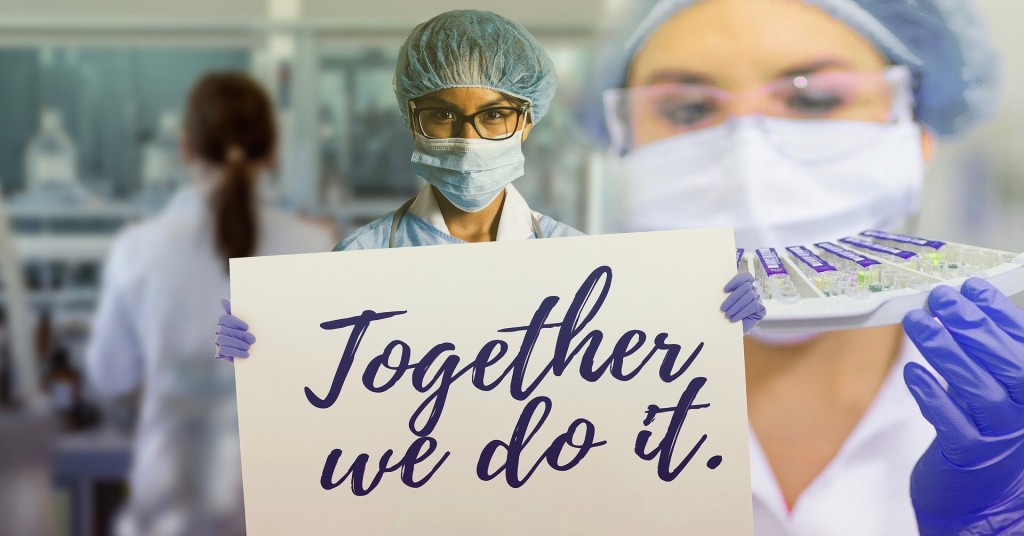 Among all the scary news related to COVID-19, each day seems to bring more positive stories about people, institutions and state government coming together to help Georgians.
Several local celebrities are putting their fame and fortune to good use by making sizable donations. Atlanta billionaire Sara Blakely, founder of Spanx Inc. women's shapewear and co-owner of the Atlanta Hawks, is contributing $5 million to female entrepreneurs who need assistance during the coronavirus crisis. Through her Red Backpack Fund, Blakely will give 1,000 female small business owners $5,000 each. Applications will be accepted for the next five months.
Earlier this week, movie mogul Tyler Perry surprised senior shoppers at 44 Metro Atlanta Kroger supermarkets by paying for their groceries during designated seniors-only shopping hours. When the customers arrived at check-out, they were told the tab for their groceries was covered. Perry also donated $500 each to 42 out-of-work servers at his favorite Houston's restaurant in Atlanta.
Macon native and country music entertainer Jason Aldean is supporting his hometown with a donation of $200,000 to assist with healthcare needs. Specifically, the funds will be used for COVID-19 testing equipment for Navicent Health's lab, allowing faster access to tests and results. Along with purchasing much-needed personal protective equipment (PPE), Aldean's donation will help Navicent Health acquire telehealth technology to assist rural hospitals. Finally, the funds will support the health system's Feed the Fight initiative, which purchases meals from local restaurants to feed frontline healthcare workers.
Feeding healthcare workers is also a goal of Emory Healthcare. The health system has set up ways individuals, community groups and businesses can support frontline workers by having meals delivered to their units and providing meals they can take home. Donors can sign up for the number of meals they wish to provide and the hospital of their choice. Next, donors can contact their favorite restaurant to order and pay for the meals, which will be delivered.
For those who'd like to make a financial contribution, the university has set up the Emory Feed the Frontline Fund that will help deliver meals to healthcare-worker heroes.
Colleges contribute
Emory's Department of Emergency Medicine and Office of Critical Event Preparedness and Response have teamed up with Atlanta's Vital software to create an online tool to help individuals assess the likelihood that they have the coronavirus. C19check.com is a free site that makes it easy for people to self-triage. It's designed to reduce the surge of patients at hospitals and healthcare facilities and help people understand and follow guidelines from the federal Centers for Disease Control (CDC). The app asks questions about signs, symptoms, age and medical problems. Based on the answers, users are directed to guidance in high-, intermediate- and low-risk categories. They are encouraged to seek advice from a physician if their symptoms warrant it. The site will be available for the duration of the public health emergency.
In Sumter County, the Georgia Southwestern State University athletics department is stepping up to help reduce the shortage of healthcare workers' protective face shields. Working with local manufacturer TSG Resolute, coaches are trying to make about 10,000 shields a day. They're assembling the shields in four-hour shifts, around the clock, from materials TSG drops off.
The 22 colleges in the Technical College System of Georgia (TCSG) are also responding to community needs during the pandemic by donating medical supplies, transporting essential items and providing services for frontline workers. TCSG colleges have donated more than 50 ventilators to healthcare systems across the state. Many of the colleges are using tractor-trailer trucks from their commercial truck driving license programs to transport supplies across the state.
Central Georgia Technical College is providing childcare for healthcare workers at its Child Development Center on the Warner Robins campus and collaborating with the American Red Cross to host blood drives. And Southern Regional Technical College in Tifton is teaming up with the local health department to provide a mobile COVID-19 testing facility. (Learn more about Southern Regional Tech and other TCSG colleges in this month's feature, "Changing Lives.")
The TCSG Foundation has established an Emergency Response Fund and donated an initial $50,000 to provide computers and equipment for online learning to students in need. The emergency fund will help many technical college students stay on track for graduation and employment.
Free WiFi
Even if they have computers, online learning is difficult when students don't have high-speed internet in their homes. This is especially problematic as K-12 and post-secondary classes have moved online for the remainder of the year. To address the issue, Gov. Brian Kemp and the Georgia Department of Community Affairs recently launched a website that informs Georgians about ways to connect to high-speed internet throughout the state. The website shows free public WiFi locations in an easy-to-use map.
Many public WiFi locations like libraries are closed, but their internet connection is available outside the buildings in parking lots. Users must bring their own laptops, tablets or mobile phones and must follow social distancing guidelines. The list doesn't include K-12 schools or colleges and universities that provide WiFi access for students. Parents and students are urged to contact their local schools to find those locations.
These are just a few of the ways people in our state are pulling together to help each other get through the coronavirus pandemic. We at Georgia Trend are thankful for their ongoing efforts.
Image by Gerd Altmann from Pixabay
Do you follow us? Find us on Linkedin, Facebook, Twitter and Instagram.