Fighting the good fight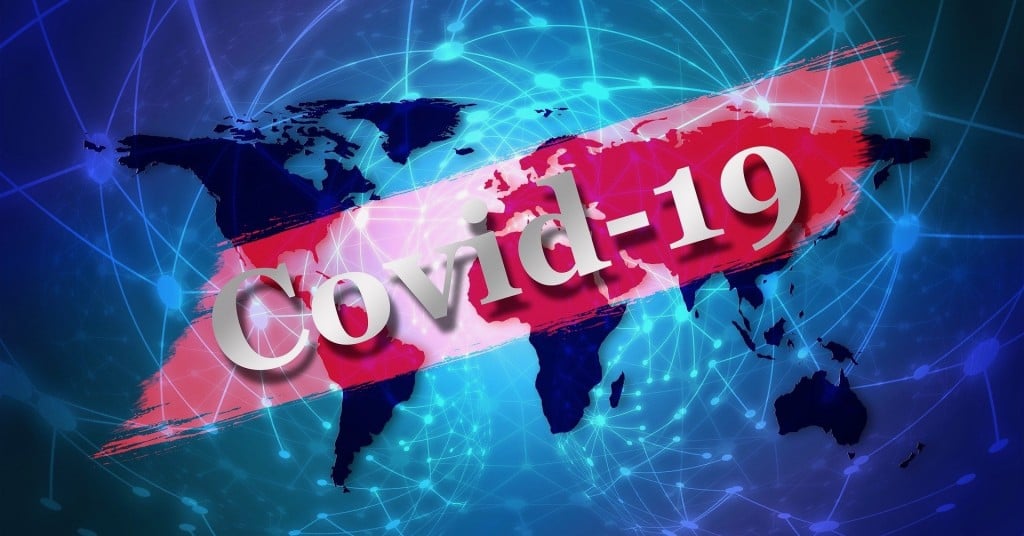 As the coronavirus pandemic increasingly impacts Georgians' everyday lives and hospitals' ability to care for the sick, organizations and businesses are figuring out ways they can help. From manufacturing and donations of much-needed supplies for healthcare workers to educational resources for homebound kids and meal delivery for vulnerable citizens, Georgians are harnessing their energies and creativity to fight the good fight.
A win-win for restaurants and meal-distribution nonprofits
Restaurants don't have much to celebrate in these days of being restricted to deliveries or food pick-up. However, the Cobb Chamber of Commerce in partnership with Cobb Community Foundation, The Center for Family Resources and the county's nonprofits came up with an excellent idea to bring restaurants and those who need food together. Supported by a tax deductible and community-backed fund, Operation Meal Plan is a way for restaurants to keep their workers employed as they provide food to Cobb nonprofits that serve meals as part of their mission.
It works like this: restaurants receive orders in 25-meal increments to be delivered to the nonprofits for distribution. Individually wrapped meals include protein, starch and vegetable or fruit. The Operation Meal Plan fund at Cobb Community Foundation reimburses restaurants for the meals at cost.
Those currently participating in Operation Meal Plan include:
Restaurants that want to be included in Operation Meal Plan should contact the Cobb Chamber and nonprofits in need of food should contact the Center for Family Resources, which will coordinate orders and scheduling. Community members or groups who want to make tax-deductible donations to Operation Meal plan should contact the Cobb Community Foundation.
Meeting the need for medical supplies
Businesses and organizations around the state are doing their part to help meet the increased demand for medical supplies like hospital masks, gloves and ventilators. In Gainesville, a woman-owned company that supplies industrial-quality tools to business and government agencies is producing face shields. Kipper Tool Company, founded in 1994, is making face shields healthcare workers can wear to prolong the life of their N95 respirator masks, which can filter out 95% of airborne particles and are in short supply.
Twenty miles away in Alto, another woman-owned business had a similar idea. Swim diaper and flotation device company My Pool Pal has changed over its manufacturing process to make face masks from fabric it has on hand.
Realizing its respiratory care program had medical supplies used for training students, Georgia Northwestern Technical College (GNTC) in Rome gathered five ventilators, nearly 21,000 medical gloves and 600 N95 masks and its campus police officers delivered them to the Georgia Emergency Management and Homeland Security Agency. (Learn more about GNTC in this month's Georgia Trend feature, "Changing Lives.")
Also in Rome, city schools scoured science classrooms for medical supplies and collected donations from the community. The school system was able to donate 3,000 medical masks, more than 30,000 gloves, more than 1,000 isolation gowns and other items like disinfectant wipes to Floyd Medical Center, Redmond Regional Medical Center and the Georgia Department of Public Health.
Having the right supply chain contacts in Asia has enabled Marietta paper supply company Paper Connexion obtain masks similar to the N95s. The business is selling the masks locally at cost.
And, Atlanta arts organizations aren't sitting idly during this time of need. The Atlanta Opera and the Alliance Theatre are using their talents and resources to make face masks for local healthcare workers. Costume department employees have received materials and instructions on making masks that can be used to cover the N95 respirators, prolonging their usability. Production is currently underway.
What to do with the kids at home?
With Gov. Brian Kemp closing schools for the remainder of the school year, teachers are looking for ways to supplement online classes and parents are searching for stimulating activities for kids to do at home. Savannah's Georgia Historical Society (GHS), the premier state institution responsible for collecting, examining and teaching Georgia history, is making many resources available for educators and parents.
GHS materials are compatible with state and national social studies standards. They cover a variety of topics and notable individuals. These include prominent figures in the founding of Georgia such as Gen. James Edward Oglethorpe; Tomochichi, chief of the Yamacraw Indian town that is present-day Savannah; and Mary Musgrove, an important intermediary between the Muscogee Creek natives and the English settlers in colonial Georgia.
Other topics GHS materials cover are the development of the Cherokee alphabet, the Civil Rights movement in the state and Girl Scouts founder Juliette Gordon Low. GHS also has programs and initiatives centered around its award-winning Historical Marker Program and it jointly produces Today in Georgia History with Georgia Public Broadcasting.
In addition, GHS Schoolhouse offers an extensive library of video blog lessons on a wide variety of subjects and recorded lectures, podcasts and a digital image catalog are available for students and adult audiences.
These are only a few of the positive stories of Georgians coming together to create good out of the chaos of COVID-19. We look forward to sharing more with our readers in the coming days.
Do you follow us? Find us on Linkedin, Facebook, Twitter and Instagram.