Organizations address community needs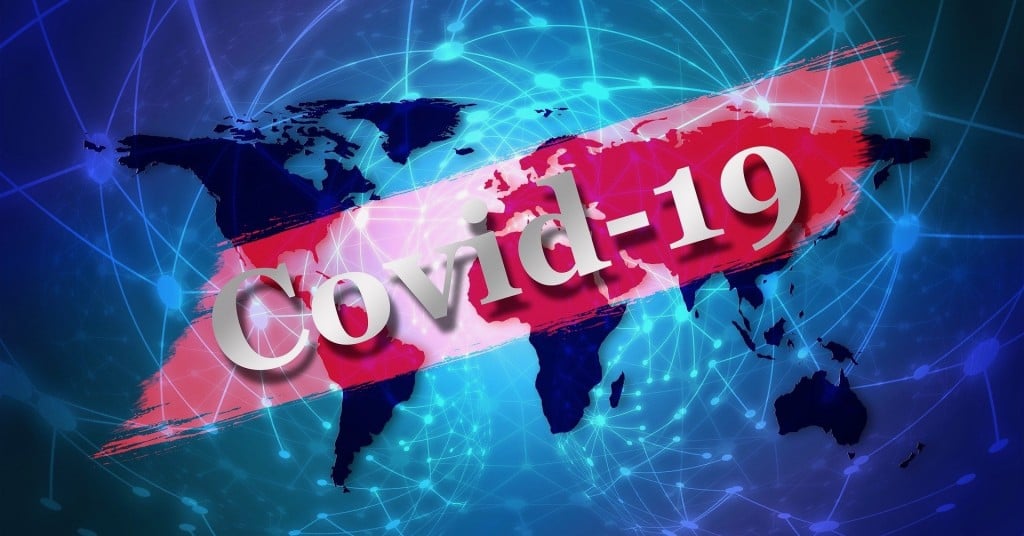 As the unprecedented pandemic takes its toll on Georgia citizens and communities, a growing number of organizations are teaming up to respond with financial assistance.
To help with the impact of COVID-19 throughout the state, Georgia Power Foundation is investing $1 million to aid:
Food insecurity
Homeless shelters and clinics in coordination with Gov. Brian Kemp's taskforce subcommittee on homelessness
Displaced workers through community foundations and nonprofit partners
The company is also suspending residential disconnections through mid-April and will re-evaluate as the pandemic continues to develop.
Macon commitment
The Macon-based Community Foundation of Central Georgia (CFCG) and United Way of Central Georgia (UWCG) are providing grants to local nonprofits through the newly established Central Georgia COVID-19 Response and Recovery Fund. It will aid organizations that support people in eight key areas, including food insecurity, childcare, healthcare, shelter, workforce and small business, seniors, arts and culture and animal welfare.
Currently the fund has a commitment of $675,000 as a result of contributions from the Peyton Anderson Foundation, The Griffith Family Foundation, CFCG, UWCG and an anonymous donor. However, CFCG and UWCG are eligible to receive tax-deductible donations and 100% of every dollar will be directed to support local nonprofits in this critical time.
Augusta donation
The Augusta National Golf Club has donated $2 million to help in during the pandemic. Augusta University will receive $1 million to expand COVID-19 testing throughout the area. In addition, the club contributed $1 million to the Community Foundation of the CSRA (Central Savannah River Area) and the United Way of the CSRA for the COVID-19 CSRA Emergency Fund, which will directly support the most vulnerable groups the coronavirus is affecting in the community.
Atlanta assistance
The Community Foundation for Greater Atlanta and the United Way of Greater Atlanta have also established a response and recovery fund and its first grants – totaling $1.5 million – are going to three organizations:
Atlanta Community Food Bank, which supports nearly 700 nonprofit feeding programs in 29 counties in the metro area and in north Georgia. Before the COVID-19 crisis, more than 785,000 people in these communities were food insecure. That number is predicted to increase as more families and individuals experience financial hardships.
Open Hand Atlanta, a nonprofit that provides nutrition services and prepared meals for individuals with critical illnesses and homebound seniors. The grant will help increase the number of meals and deliveries to seniors who previously got meals at now-closed senior centers.
YMCA of Metropolitan Atlanta, which serves more than 7,000 children in afterschool programs and at partner sites. Since these programs are closed, the YMCA designed one to serve children ages 3 to 12 of hospital staff and essential occupations like police, fire fighters and grocery store workers. The grant will support childcare costs for those who must continue working.
Other funds will be released on a rolling basis to respond to the region's evolving needs during the pandemic. The Coca-Cola Foundation, Robert W. Woodruff Foundation and the Arthur M. Blank Family Foundation each donated $5 million to support ongoing financial needs. Other funders include the City of Atlanta, Truist Foundation, Wells Fargo, Global Payments, The Primerica Foundation, 11Alive-TV and the TEGNA Foundation. Donations are being accepted here.
Invest Atlanta has created a $1.5 million loan fund for small businesses disrupted by COVID-19. The Business Continuity Loan Fund will offer zero-interest loans to offset decreased cash flows and working capital as a result of reduced consumer demand or the inability to provide products and services. Loans will range from $5,000 to $30,000 and applications are being accepted here.
Atlanta Mayor Keisha Lance Bottoms has authorized $7 million from the city's general fund for emergency assistance in addition to the small business loan program. This assistance breaks down to:
$1 million for children's food programs
$1 million for senior food programs
$1 million for emergency homeless preparedness
$1 million to purchase telework technology for nonessential staff members
$1.5 million to assist hourly wage earners employed by businesses that partner with the city
Columbus hospital aid
Dan Amos, chair and CEO of insurance giant Aflac, and his wife Kathelen have donated $1 million to Piedmont Columbus Regional Hospital for renovation of an unused hospital floor to treat COVID-19 patients. The 5th floor of the former Doctor's Hospital, located on the Piedmont Columbus Regional Midtown campus, will become a dedicated unit of 29 beds and seven intensive care unit beds. This renovation is in anticipation of the need to treat a major increase in COVID-19 patients who require critical care hospitalization. The ambitious plan is to create the new space within the next two weeks.
Farmers' fund
A coalition to help Georgia's urban and rural farmers weather the COVID-19 outbreak has been formed and is accepting donations for the Farmer Fund COVID-19 Emergency Relief Campaign. The coalition includes the Food Well Alliance and Georgia Organics, Community Farmers Markets, Wholesome Wave Georgia, Global Growers Network, The Common Market Southeast and Atlanta Farmers Coalition.
Led by Georgia Organics, the Farmer Fund was previously in place to help during natural disasters. It has been expanded to include the coronavirus pandemic and getting financial assistance to people who need it immediately, especially for spring planting and exploring new ways of selling and distributing food. In addition to farmers, the fund will assist farmers markets and other local food groups.
Another goal of the coalition is to make more locally grown food available for those who need it most such as healthcare workers, seniors, children and families facing financial strain. Along with raising money, coalition members will be helping farmers till land, providing free compost and loaning equipment.
Some of the only good news amid the uncertainty and economic toll of the ongoing pandemic is the fact that organizations large and small are coming together to share and help those who are most vulnerable. We will add more to this growing list in the days to come.
Do you follow us? Find us on Linkedin, Facebook, Twitter and Instagram.