The Children's Hour
The time is right to address the mental health needs of Georgia's youngest citizens.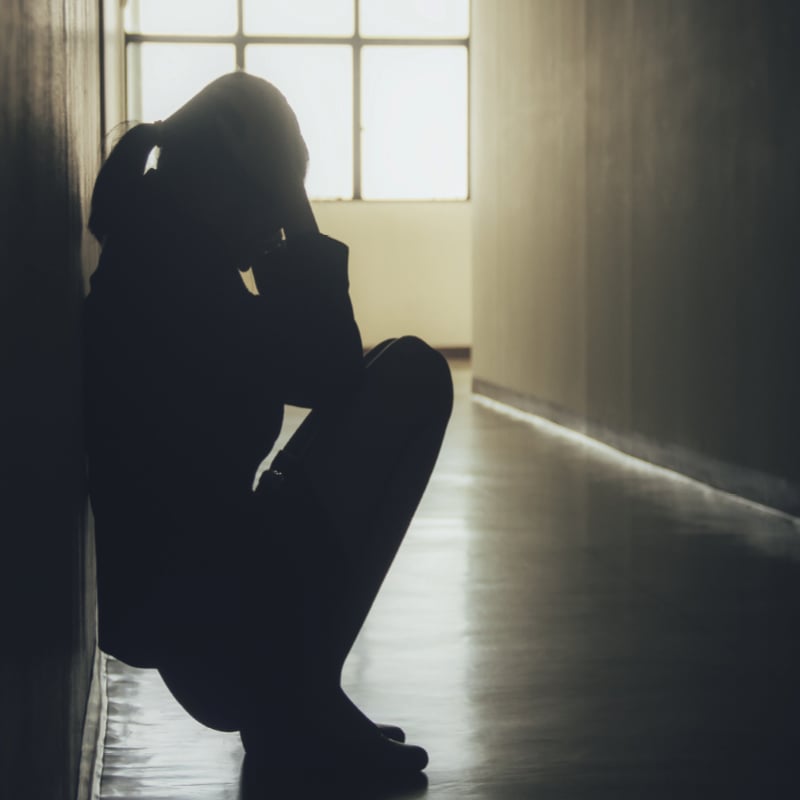 News on the child and adolescent mental health front is not good. Teen suicides are up – way up; anxiety and depression are increasing. The situation demands attention and solutions.
It is not hopeless: There are positive steps being taken, but they require resources, commitment and funding – a particular challenge this tight-budget year in Georgia.
Suicide rates increased by 56% for young people 10 to 24 over a recent 10-year period, from 6.8 per 100,000 population in 2007 to 10.6 in 2017, according to the Centers for Disease Control and Prevention (CDC). In the 10 to14 age group, the rate nearly tripled in the same time period, from .9 to 2.5.
In Georgia, 41 children took their own lives in 2018. About 20% of all children and adolescents nationwide – one in five – experience mental or behavioral health issues.
"This issue is becoming broader, bigger and deeper," says Dr. Dan Salinas, a pediatrician who is chief medical officer at Children's Healthcare of Atlanta. He reports an alarming rise in the number of children coming to his hospitals' emergency rooms for mental health problems, including anxiety, depression and suicide threats or attempts.
"Overall, in the last five years, we have seen a 102% increase in kids presenting at the ER for these issues," he says. "The incidence has more than doubled. The safety net for children in crisis is not sufficient."
The list of mental and behavioral health issues affecting the young includes conduct disorders, substance abuse, autism, developmental disorders and attention deficit hyperactivity disorder (ADHD), sometimes referred to as ADD, as well as anxiety and depression.
ADD and ADHD are the leading mental health issues among children and adolescents, Salinas says – but he notes that anxiety and depression can be hidden in the diagnosis.
---
The Whys
Salinas sees no single reason for the sharp rise in mental health problems but cites some key contributing factors.
"Children and adolescents are under societal pressures that they were not under when life was simpler," he says, now that they have "easy and ready access to the internet, cell phones, social media. With all of that, kids are seeing and hearing things they didn't see or hear before."
Another factor: "The dissolution of the nuclear family, that support structure that used to exist years ago. Families don't live together in the same city anymore. A lot of parents are divorced or divorcing. There's a lot of adversity children are confronted with from their early years on that – unless the family has prepared them to withstand – can affect them."
Children exposed to things like divorce, food insecurity, parental alcohol or drug abuse, death of a family member, "if they haven't been taught to be resilient," he says, "these traumas can affect their early brain development, their ability to function in school, their ability to learn, which then affects whether or not they go on and finish school or whether they take some other paths."
All of this can impact children's overall health and "can make an unhealthy adult later in life."
Early detection and treatment of anxiety, depression and other mental health problems is critical, Salinas says. "It's been proven to make a tremendous difference. Once you've identified early that a child or family needs help, it's knowing what resources are available. There are a lot of resources in the community most people don't know exist; many doctors don't know they exist, know how to get to them."
Resources include child mental health professionals and services such as testing, therapy or early care intervention. The needs of young children are best addressed with an understanding of their environment and relationships, child behavioral specialists agree.
Salinas heads Children's Behavioral Health Provider Education Initiative, formed to educate pediatricians and other practitioners on mental health issues in the pediatric population.
Cost is a major barrier in accessing available help for the young from many mental health professionals, he says. "A lot of those resources only take cash money. So if you have Medicaid or commercial insurance, you may not have access to them unless you want to pay out of pocket for them." Reimbursement mechanisms are not the same as for medical services, Salinas says. "They don't pay the same as when you go to see a provider for strep throat. They should pay the same when you go to see a licensed clinical social worker because a child is having anxiety."
---
The Big Picture
Child and adolescent issues exist within the context of overall mental health.
The Georgia Department of Behavioral Health and Developmental Disabilities (DBHDD) is the state agency with responsibility for providing safety-net treatment and support to people with mental health challenges and substance abuse disorders and with assisting individuals with intellectual and developmental disabilities. Its operating budget for FY 2019 was $1.36 billion; of this, the child and adolescent mental health allocation was $87.6 million, including $8.4 million one-time funding for the Apex Program, which operates in schools.
Legislative concern over some budget cuts proposed by Gov. Brian Kemp's office for the 2020-21 year, including some that would affect the DBHDD, caused considerable friction in this year's session, as advocates sought to restore funds or lessen their effects.
Georgia was sued in 2009 by the federal Department of Justice, which faulted it for "unlawful segregation of individuals with mental illness and developmental disabilities in the state's psychiatric hospitals," in violation of the Americans with Disabilities Act.
Under terms of a settlement, Georgia agreed to expand community mental health services and subsequently closed two of its five psychiatric hospitals. Many of the individuals currently in state hospitals are forensic patients, in the criminal justice system.
No one misses the old hospital system that often simply warehoused the mentally ill, but most agree there are still too many unmet needs in the arena of mental health.
State Rep. Mary Margaret Oliver (D-Decatur), a longtime advocate for mental health and the needs of children and families, notes that the DeKalb County jail is the largest mental health facility in her county; the same is true for many other counties in Georgia.
Baldwin County Commissioner Henry Craig spearheaded an effort to have the ACCG, a nonprofit support organization for Georgia counties, establish a committee, which he co-chairs, to address mental health needs in Georgia's counties.
"I had some understanding and involvement with mental health as a young person," Craig says. "I was raised on the grounds of Central State Hospital in Milledgeville. My father was superintendent. I worked on one of the wards for two years while going to junior college."
He moved away, spent time in the army and worked for an airline before returning to Baldwin County and running for office.
"When I came back, the mental health system was completely changed," he says, referencing the closing of many facilities. "I realized the primary health provider in every county in Georgia is the jail.
"Just in Milledgeville and Baldwin – there were 13,000 mental health beds about 1972, thousands of [other] mental health beds around the state." Now, he says, "if you Google 'mental health beds in Georgia,' you come up with about a thousand. Where are all those mental health patients – did they all get well? They are either under the bridge or in jail.
"I look at it three ways," Craig says. "No. 1, it's a public safety problem. Two, it's a moral problem. If you have cancer, we'll send you to the hospital, find treatments for you. If you're mentally ill, we're going to put you in jail. Three, as a county commissioner, it's a financial problem. Counties in Georgia will never have the resources to do anything other than provide the basic care. Being mentally ill is usually a lifetime problem – needing lifetime support."
It's not much of a leap to assume that many of the mentally ill in jails were troubled adolescents before they became troubled adults.
---
Positive Signs
For all the problems, there is a growing awareness of the state's mental health needs – perhaps underscored by the opioid crisis – and among many experts a muted optimism that things may improve.
Some encouraging developments:
A state Behavioral Health Reform and Innovation Commission, established by the legislature in 2019 and chaired by State Rep. Kevin Tanner (R-Dawsonville), is bringing together A-listers from the legislature, the judiciary and law enforcement along with mental health practitioners to determine how Georgia can improve its system.
Georgia's Apex Program, administered by the DBHDD in cooperation with local school districts, is putting additional counselors in many public schools with some encouraging results.
Resilient Georgia, a new public-private partnership established with more than 100 members and significant support from the foundation community, is dedicated to creating a birth-through-26-year-old integrated behavioral health system. It is chaired by Dr. Brenda Fitzgerald, former commissioner of the Georgia Department of Public Health who served as head of the CDC from July 2017 to January 2018. She is also a member of the state behavioral health commission.
"One of the most important things I learned while I was commissioner is that the earlier you address the problem, the more likely you are to solve the problem," says Fitzgerald, who has a longstanding interest in connections between physical and behavioral health.
"An important part of early brain development and early childhood health," she says, "is to address adverse events, things that happen to children early in their lives."
Resilient Georgia draws on research that shows the impact on physical health of what mental health professionals call ACEs – adverse childhood experiences – that can include physical, sexual or mental abuse, neglect, domestic violence or parental jailing. The group seeks to develop children who are resilient and able to overcome the effects of such childhood traumas.
Fitzgerald says a "trauma-informed" population is the goal, to make people aware and to help families and children respond appropriately to adverse events. She believes a partnership of public and private entities will be most effective in addressing the mental health of young Georgians.
Children's Salinas, who works with Resilient Georgia, says, "We need to normalize the conversation around the importance of raising resilient children and to identify them early if they have anxiety or depression. Part of that is done by reducing the stigma that's associated with even recognizing there could be an issue with the child."
Additionally, he says, "What I think needs to happen is that entities work together to improve access by improving policies, the medical reimbursement policies; that we continue to focus together on improving access to mental health services through the schools, such as the Apex Program; and that we create a model that is sustainable."
---
State Commission
Advocates have their eyes wide open when it comes to dealing with mental health issues, but the establishment of the state Behavioral Health Reform and Innovation Commission is seen as a positive, even hopeful, sign.
"We are looking to find real solutions," says Rep. Tanner, the chair, who has worked with law enforcement agencies and served on the Department of Corrections board. "The will is there. Local communities, sheriffs, courts are talking about it. Everyone is talking about mental health. We needed a statewide coordinated effort to pull all these resources together.
"I'm very excited about the group we have," Tanner says. "This is not an easy task, and it's not something we need to do in a shotgun approach. I believe it is important to bring solutions that are well thought out. Sometimes we jump in with both feet, swing the pendulum too far, and we make decisions without all the information. That's why I thought it was important to bring a group of people who do this every day, in different capacities, and pool their collective knowledge and information and research together so we can come up with a strategy and some real solutions – looking from the treetop all the way down to the very minute details."
The commission has several sub-committees – including one on child and adolescent issues, chaired by Dr. Sarah Vinson, a psychiatrist and clinical associate professor at Morehouse School of Medicine.
"From an adolescent perspective, [we want to] look at birth to the age they get to school, look at putting early services in when an individual needs them. It's important that what we do be data-driven, that it's what actually works, that what we intend to happen occurs."
Rep. Oliver, a member of the state commission, is concerned with "significant gaps in mental health services for children," especially the fact that Medicaid in Georgia doesn't cover such services for children under seven.
"We know that there are significant interventions that can happen early that can be extremely beneficial," she says, referencing the findings of mental health practitioners and noting the need for more funding and resources. "One of the reasons we don't provide those services is that children under seven have no Medicaid coverage for mental health services," something she hopes can be changed.
She believes the federal lawsuit settlement, which turned money and attention toward adult needs, has distracted from children's needs. "I think that in this period of focus on the settlement, children's mental health services have been neglected."
---
The Apex Program
One of the most promising developments comes in the form of the Apex Program that works with local school districts to supply counseling and other therapeutic services. In its first three years, from 2015 to 2018, it provided mental health services to 8,705 students who had not previously had them.
The Houston County school system's program, operating in 18 of its 38 schools, has been called a model. It proved its effectiveness almost immediately, according to Zabrina Cannady, assistant superintendent of student services with the Houston County Board of Education.
"It's so beneficial because it has added a layer of support for our students," says Cannady, beyond what school counselors are able to do. The program, in its second year locally, operates in all the county's middle and high schools and four elementary schools.
School leaders were especially pleased to have the program for older students, Cannady says, those dealing with serious issues like suicide or threats of suicide, anxiety or "just the pressure of being in school, trying to handle the demands of school."
The issues are real – and widespread. "Our young people are struggling with unmet social and emotional needs. I think the pressure they feel in this world, where everything is instant and everything is out there for everyone to see, [means] they deal with pressures of not just school. They also deal with pressures that come through social media. There is so much crisis in middle and high school, so many things to respond to, particularly the suicide threats."
Yet the Apex Program has also proven beneficial to younger students, Cannady says. The first year, the lone elementary school with the program saw a 23% decrease in disciplinary incidents. "It's made a difference with younger kids – their mental health issues often manifest in different ways. Often misbehavior is a manifestation of something else that is going on."
---
Moving Forward
Exactly what will success look like for efforts to improve child and adolescent mental health?
"Ultimately success is measured by a reduction in suicidality and a reduction in levels of anxiety and depression in the child and adolescent population," says Salinas. "The other thing we want to see is that there are fewer kids coming to the ER in crisis – if we can focus on early identification, early intervention, diagnosis and treatment, we can prevent some of these kids from ending up in crisis."
He believes success – in pediatric mental health and mental health in general – is within reach. "We have an opportunity for the public sector and private sector to come together and build this big eco- system of mental and behavioral health throughout Georgia. It's going to take a lot of partnerships to succeed," Salinas says, "but I really believe in my heart that Georgia will become a model for the public and private sectors coming together to address this issue of mental and behavioral healthcare concerns."