At Issue: Blue-state Exodus
Georgia's demographics have been shifting, in part due to an influx of people from more liberal-leaning areas of the country.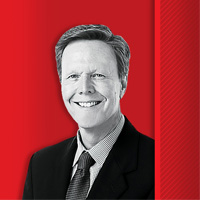 As most people who follow Georgia politics know, the state's demographics have been shifting in significant ways. These population changes will invariably affect voting patterns in state politics.
One of the largest drivers of demographic and population changes is the influx of people moving to Georgia from other states. For most of the last 20 years, Georgia has been in or near the top 10 ranking of states in the country when it comes to gains in domestic migration, citizens moving here from another state.
There are plenty of reasons for this, of course, including lower taxes, more affordable housing and real estate, job growth and warmer winters. And the fact is, the majority of these transplants come from blue states, where a Democratic Party majority governs and voting patterns are decidedly pro-Democrat. Statistics made available by real estate firms and relocation companies confirm that the largest suppliers of new Georgia residents over the last two decades have been New York, California, Illinois, Massachusetts, New Jersey, Michigan, Pennsylvania and Connecticut.
Red-state Georgia is not alone, by any means. The trend of hundreds of thousands of people moving from left-leaning metro areas in blue states to conservative Sun Belt states such as Florida, Texas, Arizona, North Carolina and Georgia has played out nationally for the past several decades. Many studies and articles have been published highlighting what is often called the "urban exodus."
It's no secret that New York City, Chicago, Boston, Baltimore, San Francisco, Los Angeles and other "Big Blue" cities have been bleeding population for years as residents flee high taxes, excessive government regulation, expensive housing, stagnant job growth, rising violent crime rates and a growing homeless problem. New York City alone has suffered a net loss of more than 1 million residents since 2010, most of whom have moved to Sun Belt states.
All of this cross-state migration is beginning to have political implications. Take Texas, for example. The Lone Star state is a typical conservative Sun Belt state with relatively low taxes and several high-job-growth metro areas. Over the last five years, hundreds of thousands of Californians have relocated to Texas, leading to the creation of what some have called the San Francisco to Houston "railroad." And it is one of the major reasons that Texas, much like Georgia, is trending blue politically, especially in its larger cities.
Texas and Georgia share another characteristic: in-state migration from rural areas to urban areas. Many have noted the population drain from Georgia's rural counties to the Metro Atlanta area, as young people, or even middle-aged people, follow the jobs.
Similar patterns are evident in Texas and other high-growth states. In-state migration patterns such as these accelerate the growth of Democrat-rich urban areas at the expense of more Republican-leaning rural areas. Indeed, this is a national trend, but it is felt more strongly in states experiencing significant population growth.
Democratic candidates have gained ground in both of these red states. In 2018, Georgia Democrats edged closer to the Republican majorities in the General Assembly and came within two points of taking the governor's office. Democrats flipped one congressional seat and came close to taking another.
In Texas that year, Democrats won more than a dozen seats in the state legislature with the potential to pick up more in 2020. In addition, they threaten to run competitive candidates in at least three Republican-held congressional districts. Republicans in Georgia, Texas, Virginia, North Carolina and other states are on notice: the combination of sharply Democratic cities, shrinking rural regions and suburban areas trending blue could be a disaster in the making.
Here's the irony. Hundreds of thousands of blue state voters have been fleeing their former states in part due to Democratic-majority policies that result in high taxes, over-regulation, powerful unions, failing schools, increasing crime and anti-religious intolerance, only to support the very same "blue" ideologies and political candidates in their adopted "red" states.
Sun Belt states like Georgia and Texas, in many ways, are victims of their own success. They have built growing, vibrant economies and booming metro areas based on pro-growth, low tax strategies typical of red states. Rising support for blue state candidates and policies will put it all at risk.