Creative — and collaborative — coronavirus solutions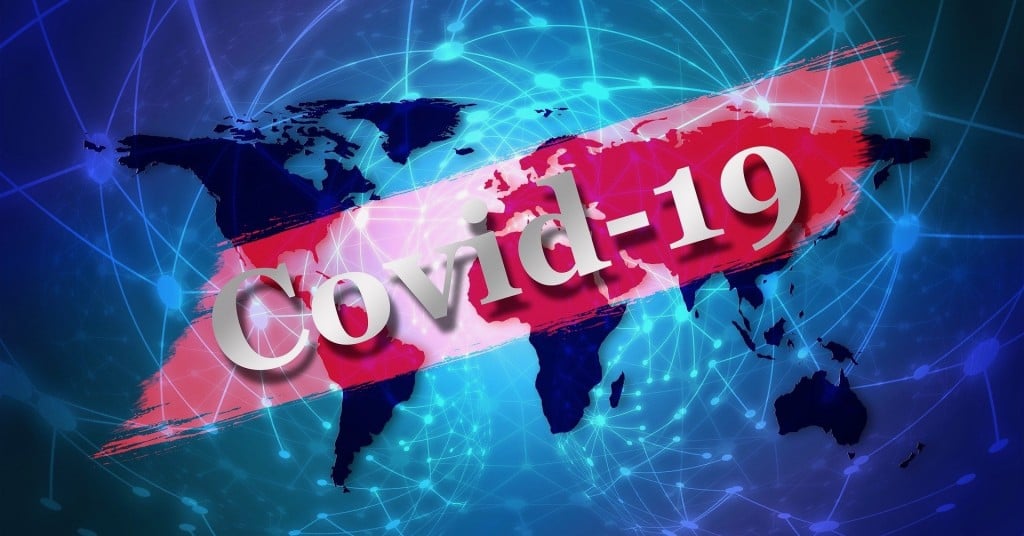 From Atlanta to Albany to Athens, businesses and academic institutions are harnessing their creativity to address urgent problems the COVID-19 pandemic is causing. Solutions under development include ways to increase hospitals' supply of protective gear and ventilators and the public's supply of hand sanitizers. In addition, businesses are collaborating on alternative work options for employees who've lost their jobs due to shutdowns.
Healthcare facilities in Georgia and around the nation are facing serious shortages of equipment they need to treat coronavirus patients. Their usual supply chains have been disrupted by months-long demands from countries like China, Italy and South Korea, which were affected by the pandemic earlier than the U.S. Now, the race against time is on to replenish equipment here before it's depleted.
Faculty members and students at Georgia Tech in Atlanta have jumped into the fray to design quick and easy ways to manufacture face shields and ventilators for the medical community. The clear plastic shields not only protect healthcare workers' faces, but also help extend the life of their masks, which are worn underneath and are also in short supply. The need for face shields is estimated to be 100,000 units – and potentially up to 1 million – in Metro Atlanta alone over the next couple of weeks.
Georgia Tech's mechanical, biomedical and chemical and biomolecular engineering departments have worked together to develop and prototype several simple face shield designs, based on feedback from healthcare workers and hospital supply chain managers. These designs are easy to make and assemble and have been open-sourced online, which means the plans are available for download so organizations and even individuals can make them.
One of the face shield options is rigid and reusable while the other is disposable. Both can be mass produced by companies that have laser and or die cutting capabilities. The reusable shield can also be 3-D printed or made with a hand-held Dremel-type tool from any available rigid film like that used for office transparencies. Georgia Tech's own manufacturing capabilities will enable it to produce up to 3,000 rigid shields and up to 3,000 disposable shields per day. The university has launched a website to help quantify face shield needs and solicit materials to be used in making them.
Georgia Tech researchers are also working on developing makeshift ventilators to help critically ill patients breathe. In partnership with the UK's Centre for Competitive Creative Design at Cranfield University, engineers are working on a design based on resuscitation devices that hospitals already use, the artificial manual breathing unit (AMBU) bag. The concept employs a simple motor to compress the bag and push air into the patient's lungs. Once the design is perfected, it will be open-sourced like the face shields.
From beer to hand sanitizer
Albany's Pretoria Fields Brewery was looking for a way to help in the fight against COVID-19, and has received an emergency license to make hand sanitizer at its downtown location. Using its equipment and resources to make sanitizer serves a number of purposes, including providing a community service, repurposing supplies and keeping staff members employed while distributors have cut back on buying beer.
Pretoria Fields uses 99% pure isopropyl alcohol to clean its machinery and has a large supply of it. The purity of the alcohol is well above the requirement for making hand sanitizer. Combined with stored beer, the alcohol is being converted to nearly pure high-potency ethanol, a main component of anti-bacterial compounds. Glycerin, hydrogen peroxide and distilled water are also added to make the hand sanitizer and the state Department of Agriculture is overseeing the process.
Plans are to sell the sanitizer at the brewery in six- or eight-ounce bottles. In addition, Pretoria Fields can ramp up larger volumes for nearby Phoebe Putney Health System or major employer Procter & Gamble Paper Products. The first batches should be ready by the end of this week.
Improvised factory
The Classic Center, a 370,000-square-foot entertainment, sports and meeting venue in Athens, has been empty since the Athens-Clarke County government enacted ordinances restricting gatherings and mandating individuals shelter in place to combat the spread of COVID-19. Thanks to a team effort on the part of local and state government officials, the Athens Area Chamber of Commerce and local businesses, the center is becoming a temporary factory that will build disinfectant sprayers used to prevent the spread of coronavirus.
Local company ByoPlanet, a company that manufactures portable electrostatic equipment for spraying disinfectant in hospitals, hotels, airlines and other businesses around the world, will set up an assembly facility in the Classic Center's Grand Hall. The company is in the process of hiring 40 Classic Center employees who were laid off as a result of the center's shutdown. The repurposed employees will help make the sprayers, which are in increasingly high demand globally. Along with hiring the employees, ByoPlanet will provide rent to the center and use the in-house catering service for food and beverage needs.
The Classic Center is working with a task force and other Athens organizations to find more opportunities to help the community. On the drawing board are plans for a digital Battle of the Bands that can be streamed live to bring entertainment to people who are quarantined at home. Proceeds from the event will benefit the city's hard-hit hospitality industry.
These examples demonstrate how thinking outside the box and collaborating to solve coronavirus-related issues will go a long way toward defeating the illness and supporting economic survival.
(This post is part of Georgia Trend's on-going series on coronavirus that will include business news and information along with entertainment ideas during this unprecedented time.)
Do you follow us? Find us on Linkedin, Facebook, Twitter and Instagram.