Political Notes
The Ups, Downs, and In-Betweens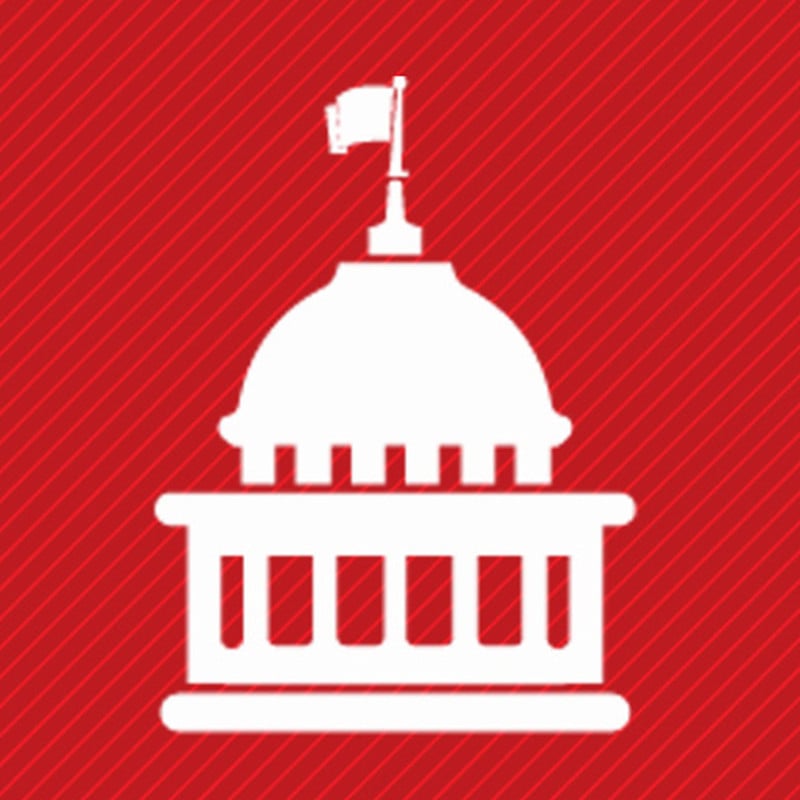 New Transportation Planner: Jannine Miller is Gov. Brian Kemp's choice for the position of state planning director at the Georgia Department of Transportation.
Miller most recently was a senior advisor to U.S. Department of Transportation Secretary Elaine Chao; before that, she was a senior advisor to U.S. Secretary of Agriculture Sonny Perdue, a former Georgia governor, and she headed the Center for Innovation and Logistics at the Georgia Department of Economic Development.
She will fill the position vacated by former State Rep. Jay Roberts, who served until last fall.
"This role is vitally important to our state's economic success," said Gov. Brian Kemp in a press release. "There is no better candidate for this job. Jannine's experience in transportation policy, budgetary analysis and planning and big-picture infrastructure development is truly unparalleled."
Miller will work with GDOT Commissioner Russell McMurry and the department's executive team.
---
Thomas At Dedication: U.S. Supreme Court Justice Clarence Thomas, a native Georgian, was the featured speaker at last month's dedication ceremony for the new Nathan Deal Judicial Center in Atlanta, which houses the Georgia Supreme Court and Court of Appeals.
Thomas is the Supreme Court liaison to the U.S. Court of Appeals for the 11th Circuit states, which include Georgia.
The new building is located on the site of the old Georgia Archives Building, which was abandoned because it was sinking and subsequently imploded in 2017 to make way for the new center.
New UWG President: Brendan Kelly begins his tenure April 1 as president of the University of West Georgia in Carrollton. He previously served as chancellor of the University of South Carolina Upstate in Spartanburg and interim president of the University of South Carolina in Columbia.
"Dr. Kelly is the right person to advance the University of West Georgia's growing reputation nationwide and its exceptional community partnerships," said University System of Georgia Chancellor Steve Wrigley in a press release. "His strong communications skills and strategic planning experience will benefit a campus that has seen its graduation rates, degrees conferred and fundraising on the rise."
---
Conservation Projects Announced: A state tax on outdoor products that is constitutionally directed toward conservation efforts came up short, generating $20 million rather than the expected $33 million.
Based on the revised figure, a list of 14 conservation projects was approved by a state House subcommittee in February. The list includes funds to restore longleaf pine forests and $2.3 million for a planned canoeing and kayaking trail on the Chattahoochee River.
---
Education Board Appointments: Gov.Kemp has named three new members of the State Board of Education. They are Phenna Rene Perry, a longtime Murray County educator; Martha Zoller, a talk show host from Gainesville; and Sally Lynn Nabors, a law firm payroll manager from Winston.
Lisa Kinnemore and Jason Downey were reappointed. Scott Sweeney is the education board chair.
---
More Appointments: Terry Raber has been named to the Georgia Council on American Indian Concerns by Gov. Kemp. Raber is the tribal council chair for the North Georgia Cherokees; he served as a police officer in Carl and has worked in the insurance industry.
Other recent gubernatorial appointments include Hernitha (Neat) Robinson, Stockbridge, a paraprofessional educator and former corrections officer, to the Georgia Board of Corrections; and three new members of the Georgia Trauma Care Network Commission: Dr. Fred Mullins, a specialist in burn, wound care and general surgery at Doctors Hospital in Augusta; Dr. Robert S. Cowles III, founder of the Cowles Clinic Center for Urology; and Victor Drawdy, program director at Air Evac Lifeteam, who is the commission's emergency medical services (EMS) representative.
Carol (Missy) Burgess has been reappointed to the Georgia Lottery Corp. Board of Directors.
---
Congressional Candidates: Six Republicans have announced they are running for the state's 14th District Congressional seat, including three who live outside the district, according to the Rome News-Tribune. The seat is being vacated by Rep. Tom Graves, who announced he is stepping down. He was first elected in 2010.
The six contenders are State Rep. Kevin Cooke, who currently represents House District 18; Marjorie Taylor Greene; Ben Bullock; John Cowan; Kyle Perkins; and Clayton Fuller.
Cooke, Greene and Bullock live outside District 14. Greene originally was campaigning for District 6 representative and Bullock for District 7.