Economy: Atlanta Ascending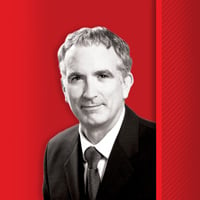 This year, Atlanta can expect continued economic expansion, underpinned by business development, an educated workforce, innovation, above-average population growth and the housing recovery. The pace of job growth, however, will slow sharply, reflecting external factors such as the trade war, volatile financial markets and recession fears, along with local factors including tighter labor markets and perennial strains on an already overburdened infrastructure.
The Atlanta MSA is operating beyond full employment, which makes it increasingly difficult for employers to find good workers locally. At this stage of the U.S. business cycle, luring workers from other areas is also a challenge because unemployment rates are low in many of the places that typically send workers to Atlanta – New York, Chicago and Austin.
In addition, federal restrictions on H-1B visas for skilled workers from abroad will make it difficult to sustain the growth of Atlanta's innovation/technology industries. In fact, immigrants account for about 13.6% of the MSA's population. Thus, changes in U.S. immigration laws or stricter enforcement of existing immigration laws will affect the MSA's economic performance.
There are many pluses to doing business in the region. The area's economy is very diverse. Atlanta is a hub for major businesses, professional services, transportation and logistics, innovation, hospitality, new construction, distribution and IT. All of this decreases the economic risk associated with living and doing business in the area.
Plus, the MSA's politics are very business friendly; the city is the cultural center of the Southeast; and the population's level of educational attainment exceeds the national average, providing essential talent to the area's innovation ecosystem. Exports account for about 5.6% of the area's GDP. The region therefore is not overly dependent on export markets.
Atlanta has many high-tech jobs – 5.9% of total employment in the Atlanta MSA versus 4.4% for Georgia and 4.9% for the U.S. In 2020, the area's high concentration of college-educated workers, business partners, cybersecurity, high-tech companies, innovation centers and research universities will continue to attract technology companies in life sciences, software development, research and development, healthcare IT, FinTech, cybersecurity, mobile apps, professional and business services, advanced manufacturing and corporate innovation centers. High-tech growth will continue, but at a slower pace. The information industry, however, will see a slight decline in the number of jobs this year.
Atlanta's high-tech development depends on easy access to quality universities, especially university research centers that transfer new ideas and technologies to local businesses. For example, in the wake of the Great Recession, the innovation district that developed around Georgia Tech's Technology Square achieved the critical mass needed to attract high-tech companies to Midtown Atlanta. This innovation ecosystem attracts established high-tech companies and startups, innovation centers, research and development centers, and service providers, as well as venture capitalists.
This vibrant innovation district is booming, but sustaining growth will require additional talent. The pipeline of homegrown high-tech workers needs to be expanded substantially, especially given that it is becoming more difficult to attract talent from the places that historically sent highly trained workers – often with jobs in hand and families in tow – to Atlanta.
The Atlanta MSA is highly specialized in transportation, logistics, warehousing and wholesale trade, with employment concentrated in these inherently cyclical industries. The continued growth in U.S. and global GDP in 2020 will support these industries and in turn Atlanta's economy, but the slowdown in the pace of GDP growth implies that this sector will grow more slowly in 2020 than in recent years.
Atlanta will continue to develop as an inland port for transportation, distribution and warehousing products. The connectivity of Georgia's ports to the interstate system, rail and air cargo is excellent. Among major U.S. metros, Atlanta is a relatively low-cost, low-risk place to operate a warehouse. A substantial amount of high-tech warehouse/distribution space is under construction, which will provide the capacity for additional growth of the transportation and logistics cluster.
Due to above-average growth in employment and population, the housing recovery is stronger in the Atlanta MSA than in most large markets. As of the third quarter of 2019, Atlanta's home prices were 26% above their pre-recession peak levels. Home prices will continue to increase, bringing with it growth in consumer spending – especially on home improvements – and entrepreneurial activity.
It all adds up to continuing positive activity in Atlanta for this year.