Ready for broadband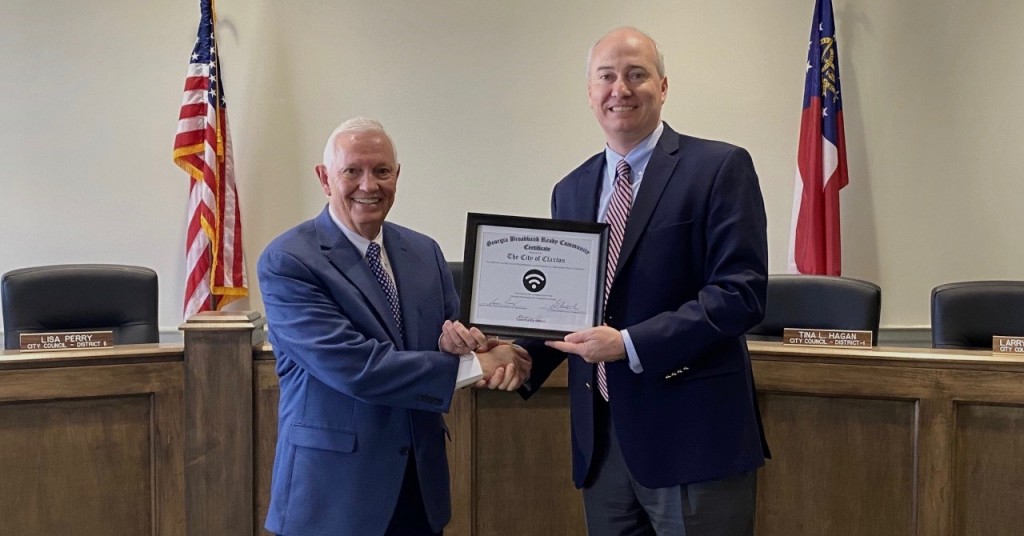 Claxton became the state's first city to have an official Broadband Ready certification within a county – Evans County – that also earned the designation. It's the first multi-jurisdictional broadband recognition from the Georgia Department of Community Affairs (DCA), which is leading the Georgia Broadband Deployment Initiative to provide high-speed internet service to rural areas of the state.
While Claxton has had internet access, its speed has been an issue and rural areas of the county are without the service. (Broadband, or high-speed internet, is defined as a minimum of 25 megabits per second download speed and 3 Mbps upload speed.) In its planning process, the city prioritized broadband access to emphasize its importance. Applying for the Broadband Ready designation demonstrates the city's commitment, which will be important to attract new businesses as well as state and federal funding to expand the service.
As it turned out, the money came quickly. Evans County's Pembroke Telephone Company has been awarded U.S. Department of Agriculture (USDA) funds to provide high-speed internet to 964 households, 15 businesses and 20 farms throughout the county. The company received a $2-million USDA ReConnect grant and a $2-million ReConnect loan to build a fiber optic network that will deliver broadband service.
Learn more about Georgia's efforts to expand high-speed internet to rural areas in last month's feature, "Transforming Digital Dirt Roads."
Photo of Claxton Mayor Terry Branch, left, and DCA Commissioner Christopher Nunn provided by DCA.
Do you follow us? Find us on Linkedin, Facebook, Twitter and Instagram.