Buckhead Coalition head retiring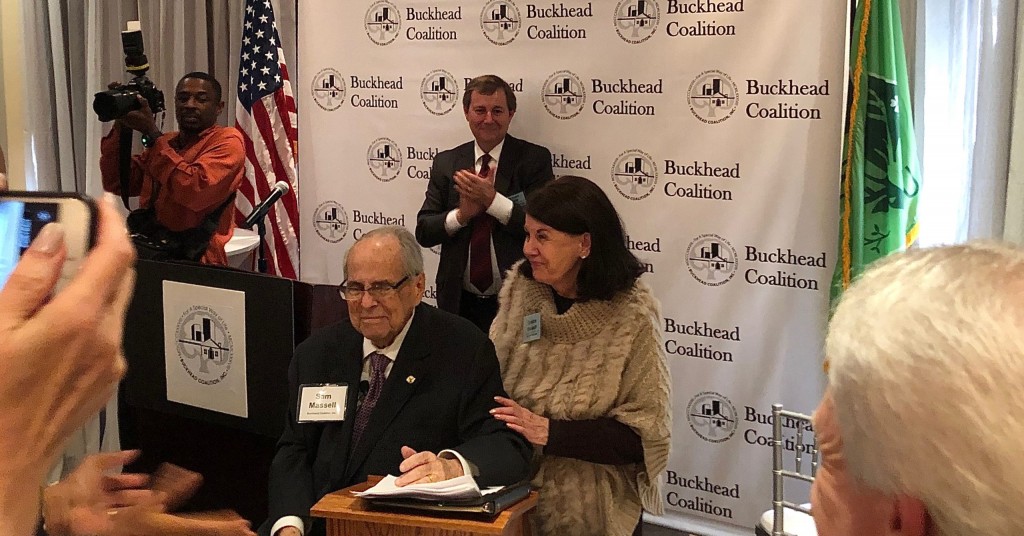 Sam Massell, president and co-founder of the Buckhead Coalition, announced his retirement at the group's annual luncheon last week. He is 92 and has led the organization for over 32 years.
Buckhead Coalition is a nonprofit, chamber of commerce-type group where 100 business leaders who have a presence in the community are invited to join and pay dues. Its mission is to enhance quality of life for the 79,000 residents living in the 28-square-mile district.
In addition to being the unofficial "mayor" of Buckhead, Massell was Atlanta's actual 53rd mayor from 1970 to 1974. His retirement announcement was a surprise to those attending the luncheon, and his replacement has yet to be announced.
Georgia Trend wishes Massell the best in his retirement.
Photo by Ben Young. Shown are Sam Massell, seated next to the podium; his wife, Sandra Gordy; and William Pate, president and CEO of the Atlanta Convention & Visitors Bureau, standing behind.
Do you follow us? Find us on Linkedin, Facebook, Twitter and Instagram.