Political Notes: Ups, Downs and In-betweens
Kelly Loeffler joins the U.S. Senate, a new Technical College System of Georgia commissioner and U.S. Rep. Tom Graves is stepping down.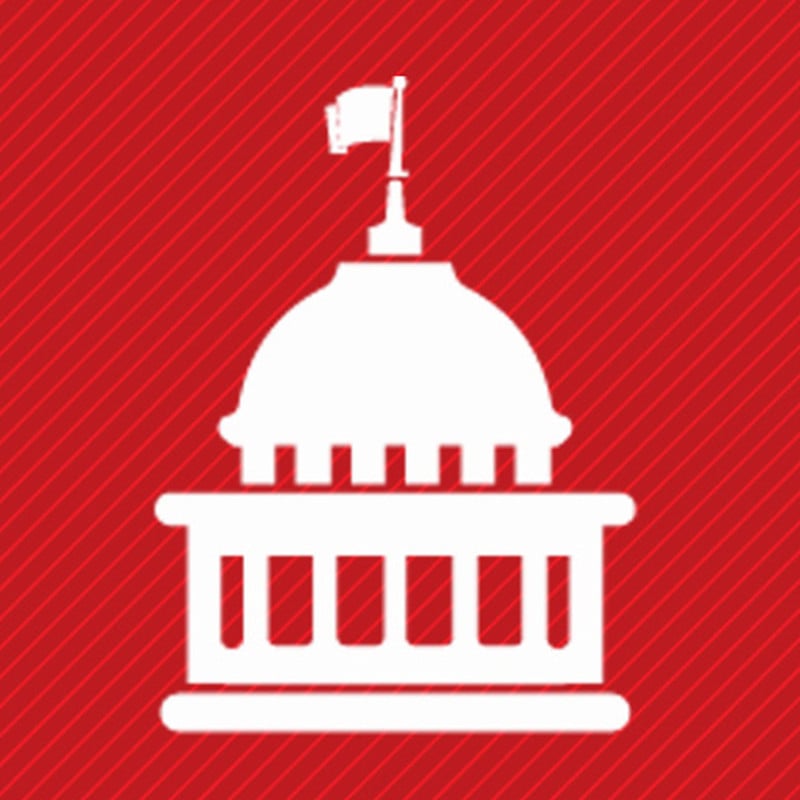 Loeffler Sworn In: Republican businesswoman Kelly Loeffler became Georgia's junior senator in January, when she was sworn in by Vice President Mike Pence. She was selected by Gov. Brian Kemp to replace former Sen. Johnny Isakson, who retired for health reasons.
Kemp took heat from fellow Republicans for appointing a senator some deemed not conservative enough and resisted President Donald Trump's urging that he appoint 9th District Republican Congressman Doug Collins, a staunch Trump supporter. Loeffler, however, has said she is "pro-Second Amendment, pro-military, pro-wall and pro-Trump."
Loeffler, who is the second Georgia woman to serve in the U.S. Senate, will have to run for her seat in this year's elections.
She has been a top official at Atlanta's Intercontinental Exchange, where her husband, Jeff Sprecher, is CEO, and headed the company's subsidiary Bakkt, a cryptocurrency firm.
---
Rep. Lewis Ill: Veteran Georgia Congressman and Civil Rights legend John Lewis (D-Atlanta) announced late in December that he has been diagnosed with Stage 4 pancreatic cancer.
"While I am clear-eyed about the prognosis, doctors told me that recent medical advances have made this type of cancer treatable in many cases," he said in a letter to supporters. "Treatment options are no longer as debilitating as they once were, and I have a fighting chance. 
"So I have decided to do what I know to do and do what I have always done: I am going to fight it and keep fighting for the Beloved Community. We still have many bridges to cross."
---
New TCSG Head: Greg Dozier, former chief financial officer for Gov. Brian Kemp, is the new commissioner of the Technical College System of Georgia, selected unanimously by the system's state board.
Dozier, who also worked under former governors Sonny Perdue and Nathan Deal, has served as commissioner of the Department of Corrections and the Department of Driver Services and as division director of the Governor's Office of Planning and Budget. He holds a bachelor's degree in criminal justice and master's degree in business administration from Georgia State.
Kemp said in a press release, "Greg Dozier is a trusted ally and strong leader who understands state operations and offers a wealth of institutional knowledge" and that "he will always put families and students first."
Dozier replaces Matt Arthur, who became the executive secretary of the Professional Standards Commission, which sets and enforces guidelines for preparation, certification and licensing of public school teachers.
---
In Memoriam: State Sen. Greg Kirk (R-Americus) died in hospice care in December of bile duct cancer. He was 56 and was first elected to the State Senate in 2014.
Colleagues from both sides of the aisle remembered him for his public service. Lt. Gov. Geoff Duncan recalled him as a loving family man, and Senate Minority Leader Steve Henson praised him for his work on behalf of people with disabilities.
As reported by The Atlanta Journal-Constitution, Kirk, a former pastor, was the author of a version of the 2016 religious liberty bill, vetoed by former Gov. Nathan Deal, which would have permitted clergy to refuse to perform same-sex marriages.
---
Graves Stepping Down: Georgia's District 14 Republican Rep. Tom Graves will not seek re-election this year. Graves, a former Georgia House member who was first elected to Congress in 2010 and won his 2018 re-election resoundingly, said in a letter to his constituents, "Serving the country I love so much, and representing the community I hold so dear, is an honor that won't be replicated."
---
Benham Retiring Early: Georgia Supreme Court Justice Robert Benham, the court's first African-American justice, will retire March 1, rather than at the end of December as he previously indicated.
His early departure means that Gov. Brian Kemp will be able to appoint a successor who will not have to face re-election until 2022.
Benham, 73, a Cartersville native who was appointed to the high court by former Gov. Joe Frank Harris in 1989, announced last spring that he would not seek re-election in 2020; the court's mandatory retirement age is 75.
Four candidates had already announced they would run to replace Benham this year, but there will be no 2020 race for his seat.