Braves bid goodbye to former park name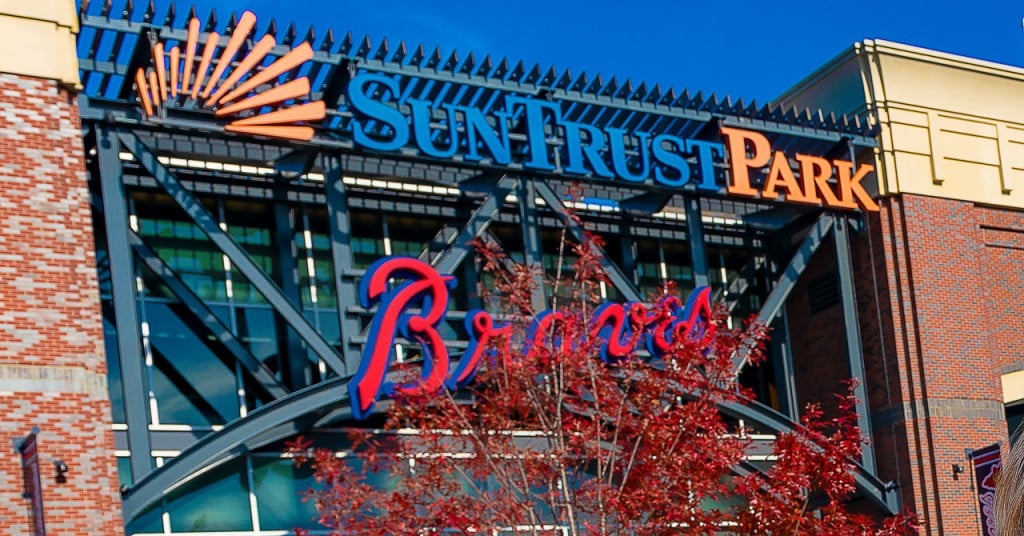 The home of the Atlanta Braves baseball team will soon sport a new identity. By the time the season's Opening Day rolls around in April, most of the Cobb County stadium's branding will say Truist Park, reflecting the merger of SunTrust and BB&T banks. The full stadium rebrand will be complete in 2021.
Fans can begin to experience the new Truist Park identity at the Braves annual Chop Fest Weekend, Saturday, Jan. 25, from 10 a.m. to 4 p.m.
To celebrate the name change, Truist and the Braves are offering kids ages 14 and under a free ticket to attend a game during the month of April (except Opening Day, April 3). Beginning March 2, adults can sign up for kids at The onUp Experience in the Battery Atlanta and redeem tickets at the Braves ticket windows.
According to a press release, Truist Park will carry on SunTrust Park's legacy by continuing to create an engaging fan experience and further cultivating community connections. Among those connections is Truist's intent to refurbish one youth baseball field a year and name it after Hank Aaron, the Braves' renowned home-run king.
Find out more about SunTrust Park, other professional sports and business diversity in Cobb County in this month's feature, "An Economic Gem."
Photo by Daemon Baizan.
Do you follow us? Find us on Linkedin, Facebook, Twitter and Instagram.