Lauding the state's top leaders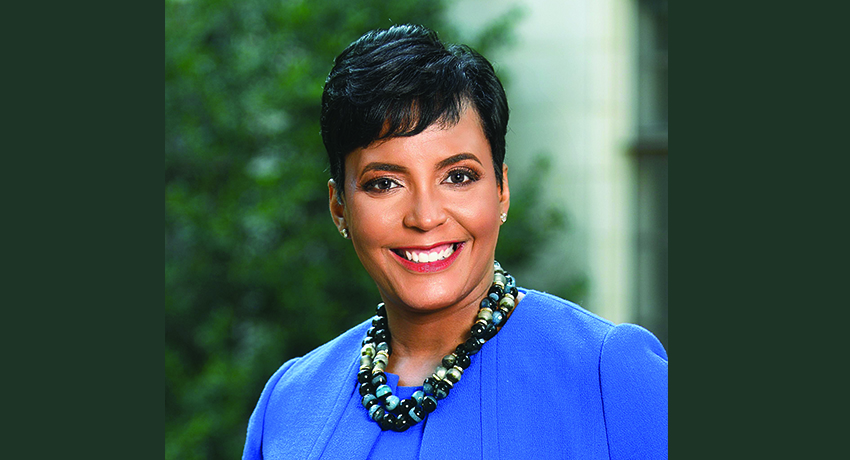 Georgia Trend kicked off the new decade with its annual selection of the Georgian of the Year, the 100 Most Influential Georgians, more than 50 Notable Georgians and a prestigious inductee into the magazine's Hall of Fame. These are individuals whose vision and hard work have helped make life better for others throughout our state.
This year's Georgian of the Year is Atlanta Mayor Keisha Lance Bottoms for her hard-won accomplishments in her first two years in office and her ambitious plans for the future. The Hall of Fame inductee is recently retired U.S. Sen. Johnny Isakson, who is the only Georgian to serve in the state House of Representatives, the state Senate, the U.S. House and the U.S. Senate. The 100 Most Influential Georgians and the Notables are from every corner of the state and represent government, business, education and nonprofits.
In addition to featuring these outstanding individuals in this month's magazine, we will honor them at a luncheon and awards ceremony on Tuesday, Jan. 28, from 11:30 am to 1:30 pm in the Georgia Aquarium's Ocean's Ballroom. Sponsors of this celebration include the Georgia Chamber, Emory Healthcare and Emory University, AT&T, Bennett Thrasher and Scientific Games.
Reservations for the luncheon can be made by emailing Ashley Sabol at ashley@georgiatrend.com or calling 678-940-4101 by Jan. 21.
Mayor Bottoms and Sen. Isakson will be among the speakers, and this event is an excellent opportunity to network with Georgians who have made a significant impact across the state.
Photo of Keisha Lance Bottoms by Jennifer Stalcup.
Do you follow us? Find us on Linkedin, Facebook, Twitter and Instagram.