Political Notes
New Board of Regents officers, federal funds to fight human trafficking and China lifts a chicken ban.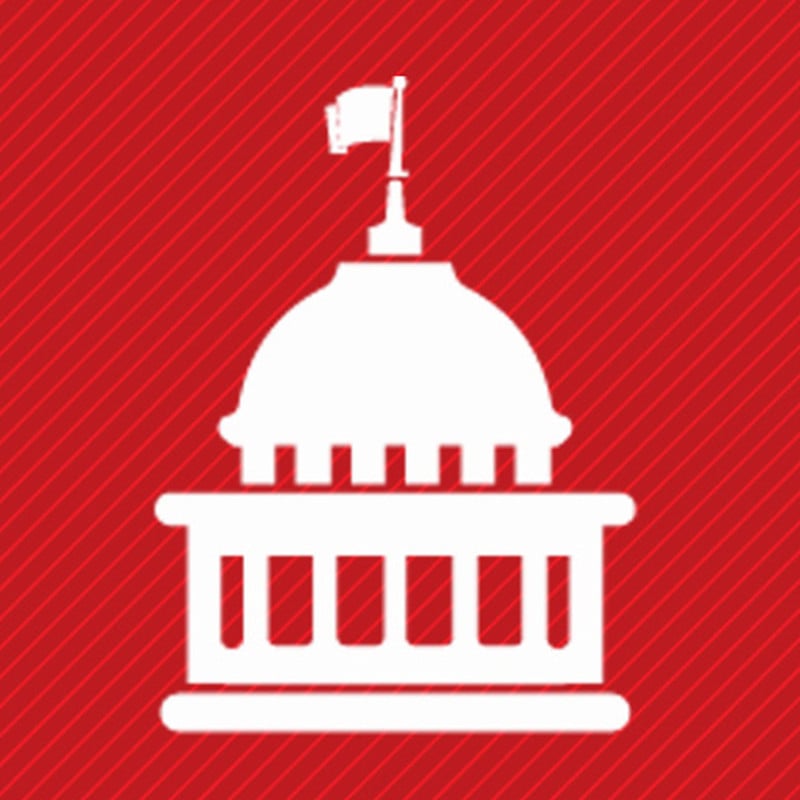 New BOR Officers: Atlanta businessman Sachin Shailendra is the 2020 chair of the Board of Regents of the University System of Georgia; James M. Hull, Augusta, is vice chair.
Shailendra, a Georgia Tech graduate, is founder and president of SG Contracting and is active in civic endeavors. Hull is founder and managing principal of Hull Property Group and a philanthropist who has endowed the Hull Scholars Program at Augusta University, Paine College and Vanderbilt University.
The BOR, which oversees Georgia's 26 public colleges and universities, has 19 members who serve seven-year terms.
The newest regent is Rachel Little, Loganville, who was named to the board this past fall by Gov. Kemp. She is a paralegal for the animal health division of Boehringer Ingelheim, a privately owned international pharmaceutical company.
The university system recently announced an overall enrollment increase of 1.5 percent for the fall semester over the previous year's numbers, representing an additional 4,795 students.
Enrollment grew by 3.8 percent in research universities and by 1.8 percent in comprehensive universities. Eleven institutions saw an enrollment increase, 13 saw a decline and two were flat.
---
In Memoriam: State Rep. Jay Powell (R-Camilla) died suddenly in late November, while attending a House Leadership Caucus retreat.
Powell, 67, was chair of the powerful House Rules Committee; he was elected to the House in 2008.
Gov. Brian Kemp said, in a statement, "Chairman Powell was a trusted leader and compassionate public servant whose work positively impacted countless people's lives over the years. His loss is devastating to Georgia."
House Speaker David Ralston said, "This loss touches us all and leaves a hole in our hearts and in the heart of our House family."
Powell, an attorney, was a former mayor of Camilla.
---
Funds To Fight Trafficking: Georgia First Lady Marty Kemp joined Attorney General Chris Carr, U.S. attorneys BJay Pak and Charles Peeler and U.S. justice department dignitaries for an announcement that Georgia will receive some $153 million in federal funds to help fight human trafficking in the state.
"Human trafficking is a pervasive, growing threat plaguing communities across our state and country," Kemp said in a press release. "I applaud the federal, state and local partners who are committed to healing victims, seeking justice and holding bad actors accountable."
Kemp is founder and chair of the Georgians for Refuge, Action, Compassion and Education (GRACE) Commission, formed to combat sex trafficking and labor trafficking.
---
Black Celebrates Poultry Win: Georgia Agriculture Commissioner Gary Black was among those lauding the lifting of China's nearly five-year ban on U.S. poultry imports.
"As the top poultry-producing state in the country," Black said in a press release, "Georgia applauds the end of the needless and unscientific ban on U.S. poultry imports. The reopening of the Chinese market will undoubtedly result in expanded opportunities for our producers."
China's ban on U.S. poultry went into effect in 2015 following an avian influenza outbreak; the U.S. has been free of the disease since August 2017, Black said.
---
Dropping Out: State Sen. Brandon Beach (R-Alpharetta), military veteran Nicole Rodden and Majorie Taylor Greene have withdrawn from this year's 6th District U.S. Congressional race. That sets up a rematch between former 6th District Rep. Karen Handel, a Republican, and current representative Democrat Lucy McBath.
---
Legalized Gambling Buzz: For years, there's been talk of legalizing gambling in the state – and the conversation seems to be getting a bit louder. The Valdosta Daily Times, reporting on a public meeting held in Valdosta by the House Special Committee on Economic Growth, noted the lawmakers wanted to know how local citizens feel about legalized gambling. Turns out, they have questions about the economic impact, the effect on property taxes and even animal rights, as related to horse racing.
Proponents of legalizing gambling – and gaming – point to the success of legislation that created the Georgia Lottery that funds the state's HOPE Scholarships and the concern that it may not be able to produce sufficient revenue in the future.
The House committee is co-chaired by Reps. Brett Harrell (R-Snellville), Alan Powell (R-Hartwell) and Ron Stephens (R-Savannah).
The General Assembly can't legalize gambling on its own, but it can come up with a constitutional amendment that would have to be approved or disapproved by Georgia voters.