Economy: Slower Growth
The new decade will continue to bring economic expansion to Georgia, albeit at a slower pace.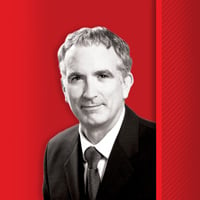 It's a new decade, and 2020 calls for economic expansion in Georgia to continue, but growth in state GDP and employment will decelerate significantly.
Six forces will keep Georgia's economy growing in 2020. First, consumer spending will be the most powerful driver. Second, the Federal Reserve's continued lowering of interest rates. Third, increased homebuilding. Fourth, the large number of projects in Georgia's economic development pipeline. Fifth, higher defense spending, and finally, the state's above-average population growth.
Despite these powerful economic drivers, Georgia's economy will come close to stalling out next year because of intensifying economic headwinds. The probability of a recession is almost 50%.
The trade war that began in mid-2018 is the main recession risk. In addition to the direct effects of the tariffs, each escalation of the trade war damages business confidence, which leads to less capital spending and less hiring.
There are other risks to the economic expansion as well, including a stock market correction, a policy mistake by the Federal Reserve and a leveraged loan meltdown. There has also been an inversion of the yield curve – where yields on 10-year U.S. Treasury notes have fallen below two-year note yields – which often signifies a recession is coming.
The state will underperform the U.S. economy because of greater exposure to the trade war than the average state's economy. Georgia's inflation-adjusted GDP will increase by 1.0% – a much smaller amount than the 2.6% growth estimated for 2019 and the smallest annual increase in GDP since the Great Recession ended in 2009. Georgia's 2020 GDP growth rate will be 0.2% lower than the 1.2% estimated U.S. rate.
Nonfarm employment will rise by 0.5%, about 21,000 new jobs, less than a third of the 69,000 jobs added in 2019. Education, healthcare, professional and business services, and hospitality are relatively sheltered from the trade war. These industries also have good long-term growth prospects and tend to do well regardless of the ups and downs of the business cycle.
In contrast, jobs will be lost in agriculture and manufacturing, which are trade-dependent industries. The past appreciation of the U.S. dollar, a slowing global economy and lower levels of business confidence are three other factors in addition to the trade war that dim the prospects for manufacturing. Retail and information jobs also will be lost, reflecting technology-driven restructuring rather than trade or recessionary forces.
Jobs in transportation, logistics and distribution tend to move in lockstep with the overall economy, but the large number of logistics and distribution projects in Georgia's economic development pipeline will more than offset the negative impacts of the trade war.
The consumer will be the main strength of the 2020 economy.
Consumer spending will increase because labor market conditions are good. Job creation will slow, but as long as it remains positive the economy will operate close to full employment.
Another positive for consumers is that credit will be very inexpensive and readily available. It helps that home prices have fully recovered in many areas and homes will continue to appreciate. Household finances are in very good shape. The personal savings rate is 8%, more than twice the rate prior to the Great Recession. Many homeowners have locked in historically low mortgage rates. Finally, households' net worth is at an all-time high, exceeding its pre-recession peak by about 60%.
The economic prospects vary across the state's metropolitan and rural areas. Gainesville, Atlanta and Hinesville-Fort Stewart will lead in terms of the pace of job growth. Gainesville's success reflects the large number of expansion projects announced over the last five years, steady population growth, a robust housing market and strong economic growth in neighboring counties. Atlanta's success reflects a thriving innovation ecosystem, an educated workforce, above-average population growth and not too much dependence on traded sectors of the economy. Hinesville-Fort Stewart is home to the largest military installation east of the Mississippi River.
Warner Robins, Augusta, Athens, Brunswick and Rome will see job growth that roughly matches that of both the state and nation. Stable metros that will see little or no job growth, but no net overall job losses, include Columbus, Dalton, Valdosta, Macon and Savannah. Albany will experience a small decrease in total employment, reflecting out migration, less homebuilding and the area's high dependence on agriculture.
All of these factors point to continued growth in our state, albeit more subdued than what we've seen in the recent past.