Encouraging holiday animal adoption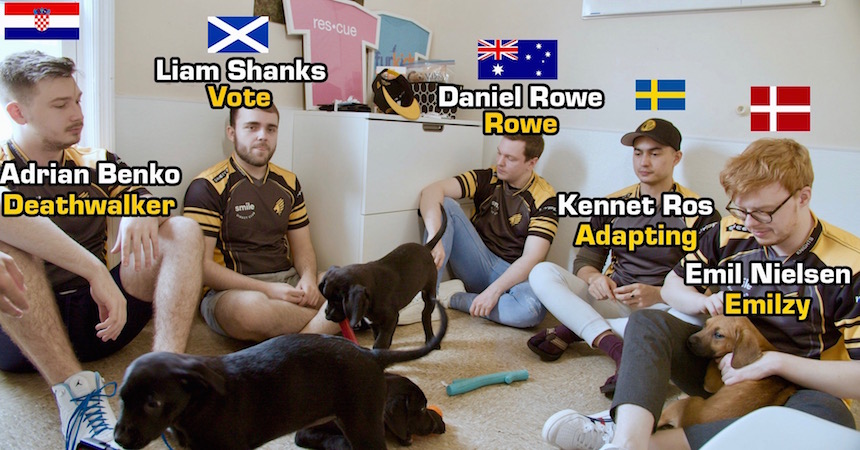 The Pittsburgh Knights esports team has been living in Atlanta with other top-level global players for the past year. Hosted by Hi-Rez, the Alpharetta-based video gaming studio, the Knights have been competing in the SMITE Pro League game. To help with animal adoptions in their home away from home, the team recently visited a local rescue center to spread holiday cheer and shine a light on pet adoptions.
Their visit to Furkids Animal Rescue and Shelters, Georgia's largest no-kill facility, resulted in the players falling in love with a pack of puppies and encouraging Atlantans to adopt and donate during the holiday season.
"Georgia is a great place to call home," said Knights player Kennet "Adapting" Ros of Sweden, in a statement. "I hope these little pups can say the same thing this Christmas."
Furkids' mission is to rescue homeless animals and provide them with medical care and a nurturing environment while working to place them in forever homes. You could be a holiday hero by giving one of Furkids' cats or dogs a home.
Watch a fun video of the Pittsburgh Knights playing with adorable puppies and making an appeal for holiday adoptions.
Photo and video provided by the Pittsburgh Knights.
Do you follow us? Find us on Linkedin, Facebook, Twitter and Instagram.