A more walkable, bikeable Macon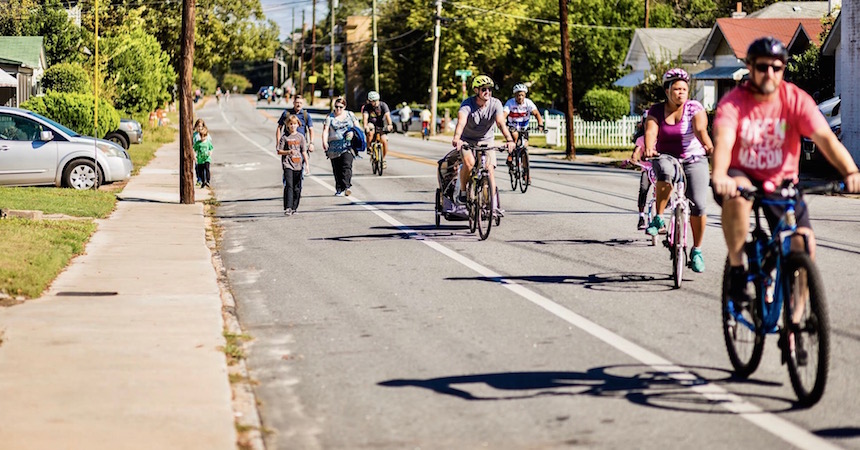 Four-year-old Bike Walk Macon is the city's first grassroots bicycle and pedestrian advocacy organization. Its goals are making active transportation an option for everyone to help Macon become a more vibrant, healthy and equitable place to live.
This year was a successful one that saw the organization grow and have a significant impact on the city. Among its accomplishments with the aid of many supporters, were:
Nearly $90,000 in grants funding secured
Creation of four crosswalks to promote bike and pedestrian safety
Initiation of green-painted bike lanes for better visibility
Addition of more bike lanes
Installation of a bike parts vending machine to make parts more easily accessible to the public
Installation of new bike racks
Hosting Macon Bike Party, a free, slow-paced community bicycle ride for all ages on the second Thursday of each month
Hosting Open Streets Macon, which featured music, art and health activities along with biking and walking on streets closed to cars
Presenting educational programs on traffic skills and laws, bicycle safety, routes and local resources
The efforts of Bike Walk Macon are making the city a better place to live, bike and walk.
Photo provided by Bike Walk Macon.
Do you follow us? Find us on Linkedin, Facebook, Twitter and Instagram.