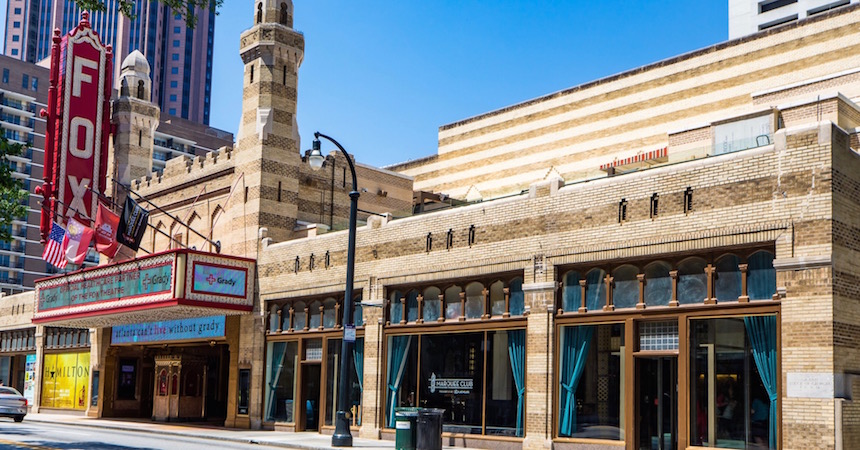 As Atlanta's Fox Theatre celebrates its 90th anniversary on Christmas Day, it will also be celebrating its status as the highest-grossing theater of its size for the second consecutive decade. VenuesNow, an entertainment industry trade publication, has named the Fox Theatre as the No. 1 worldwide leader for this decade among venues of the same size (5,000 seats or fewer), based on number of tickets sold. In 2009, Billboard Magazine, the iconic music industry publication, named the theater that decade's No. 1 non-residency venue worldwide.
The Fox Theatre has sold more than 5.28 million tickets to 1,845 performances during the past ten years. These include sold-out Broadway in Atlanta shows, like Hamilton and The Book of Mormon, and numerous concerts. Annually the 4,600-seat theater attracts more than 500,000 visitors.
Kicking off its 90th anniversary celebration, the theater will present the 14th annual Holiday Extravaganza on December 17, featuring its beloved Mollër organ, "Mighty Mo."
Photo: Alive Coverage
Do you follow us? Find us on Linkedin, Facebook, Twitter and Instagram.