Trendsetters: Aggressor Adventures
Augusta-based Aggressor Adventures provides unforgettable experiences around the world.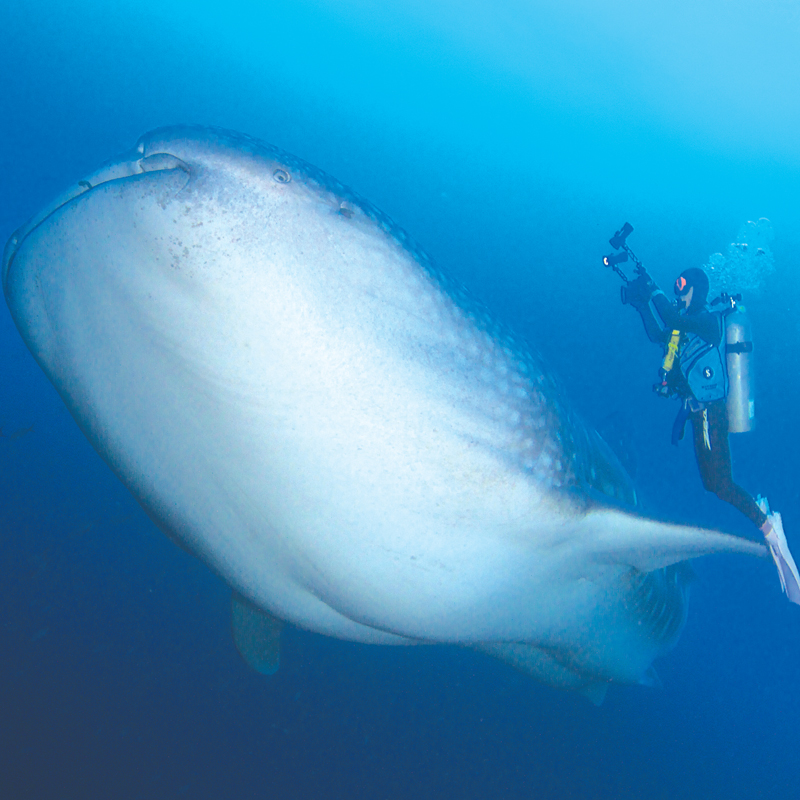 Wayne Brown, chair and CEO of Aggressor Adventures, loves to travel. "After seven or eight days at home, I start to get antsy," he says.
That's why, in 2007, it made perfect sense for the former Taco Bell franchisee to buy the company that had taken him on a couple of scuba diving trips. Since then, his Augusta-based adventure travel business has grown from a fleet of eight to 26 different yachts offering diving and snorkeling adventures. He's also added Nile River cruises and Sri Lankan safaris.
Aggressor Adventures – the name is a holdover from the former owner's fleet – is set up like a franchise organization. Think McDonald's or Taco Bell. The company licenses its brand and standard procedures to operators around the world and handles marketing, advertising and reservations. Licensees are in charge of impeccable customer experiences in exotic locations, from the Caribbean to the South Pacific; the Middle East and Indonesia to the Galapagos Islands.
Liveaboard diving yachts in the Aggressor Adventures fleet typically host 18 to 20 people each; river cruises accommodate about 16; and there are 12 chalets for the safaris. Trips are held all year long, and Brown says they operate at a very high occupancy with some reserved two to three years in advance.
He says the business specializes in intimate, upscale travel experiences. "We want to be The Ritz-Carlton of the sea, river and safari lodges," he says. "If the positive comments we get after a trip are about the staff as much as the adventure, then I know we've given the total experience to our customers."
The Galapagos trip is one he characterizes as a bucket-list experience, and it includes diving with sharks and land excursions to see giant tortoises and the islands' other exotic animals and landscape. He says perhaps the most unusual trip offered is snorkeling with Humpback whales in the waters off the Dominican Republic. In fact, the trip was featured this year in Scuba Diving magazine, and the publication has bestowed several Readers Choice Awards on the company.
Brown is involved with the business 24/7, and he gets to know many of his customers personally, including the 300,000th traveler since the original company was formed in 1984 – an Italian man who was on his sixth diving trip. Most customers are from the U.S., but a sizeable number hail from Australia, Europe, India, Russia and Mexico.
Aggressor Adventures' three-year revenue growth of 66.8 percent seems to track with consumers' growing preference for spending their money on experiences instead of products. A 2017 report by global management consulting firm McKinsey & Co. confirmed this trend, underscoring the fact that three-fourths of millennials prefer experiences over things when it comes to gifts. This holiday season may be a good time to focus on making memories with family members or friends instead of giving stuff.
"Everybody today wants experiences," says Brown. "If they're looking for the adventure of a lifetime, that's us."