Blackhall Studios building again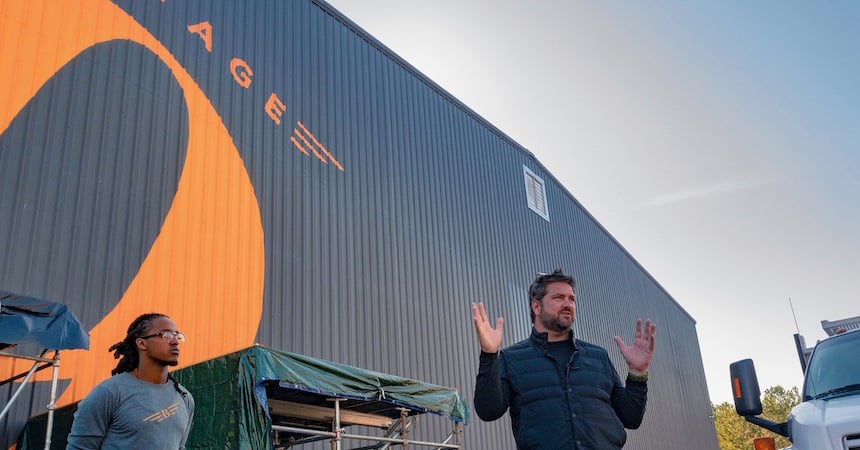 Inside the I-285 perimeter at Bouldercrest Road, a quiet, tree-lined street belies a beehive of film industry activity at Blackhall Studios. Arguably the jewel in DeKalb County's crown, the operation that opened in 2017 sprawls across 165 acres. Its nine sound stages, brightly marked in orange, accommodate three productions at any given time.
Currently shooting there are Paramount's Ghost Draft, a movie starring Chris Pratt; HBO's Lovecraft Country TV series; and Lionsgate Television's Step Up High Water. More than a thousand professionals can be found working on these and other productions, even though Blackhall itself employs a staff of only 12.
According to Blackhall Chair and CEO Ryan Millsap, a specialty real estate investor and strategist, one of the studios' biggest benefits is its location minutes from Hartsfield-Jackson Atlanta International Airport and from the center of Atlanta's entertainment life. Blackhall's success has already fueled expansion and earthmovers are working to add 400,000 square feet of sound stages to the existing 210,000 square feet.
Learn more about Blackhall Studios' role in DeKalb County's economic, workforce and community development initiatives in this month's feature, "DeKalb Gets Going."
Photo: Ryan Millsap, right, and a production worker in front of Stage 9 at Blackhall Studios.
Photo by Daemon Baizan.
Do you follow us? Find us on Linkedin, Facebook, Twitter and Instagram.