Political Notes
The passing of several longtime leaders, a veteran legislator resigns and several state positions up for grabs.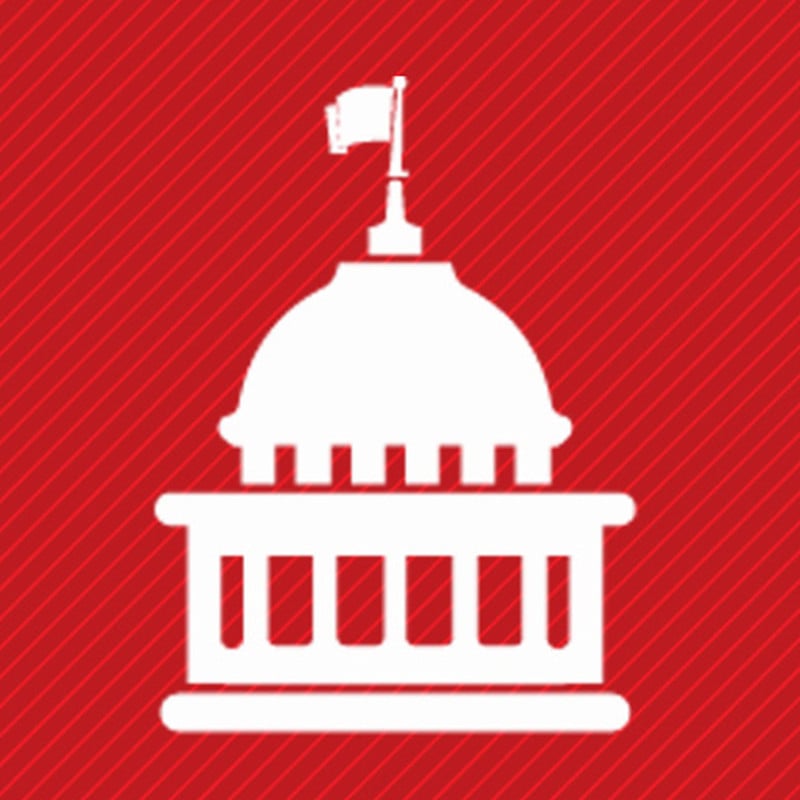 In Memoriam: Veteran public servant and businessman George Berry, 82, has died. He served as head of the Georgia Department of Industry, Trade and Tourism, forerunner of the Department of Economic Development, and worked for four different Atlanta mayors, serving as chief administrative officer for Sam Massell and the late Maynard Jackson.
Berry oversaw a major expansion of what is now known as Hartsfield-Jackson Atlanta International Airport in the 1980s, at the time the largest public construction project in the state, notable for involving minority contractors and for coming in on time and under budget.
He served as chair of the Metropolitan Atlanta Olympic Games Authority for the 1996 games in Atlanta and was senior vice president of Cousins Properties.
---
In Memoriam: Former Cobb County Chair Tim Lee died in September after a battle with cancer. He was 62. Lee served as chair from 2010 until 2016 and negotiated the deal that financed SunTrust Park and brought the Atlanta Braves to Cobb. He was defeated in a 2016 election by current Cobb Chair Mike Boyce; the following year he became director of economic development for Habersham County.
The Braves honored Lee at Suntrust Park the week before his death and broadcast a tribute in his honor at their Oct. 3 home game.
---
In Memoriam: Longtime civil rights activist and civic leader Juanita Abernathy died in September.
Abernathy, widow of the late Rev. Ralph Abernathy, was 89. She and her husband were early confidantes and colleagues of Dr. Martin Luther King Jr., beginning in Montgomery.
Georgia's 5th District Congressman John Lewis, in a statement, spoke of Abernathy's role in the Civil Rights Movement. "Juanita marched on the front lines of the Selma-to-Montgomery march, was a cornerstone of the Montgomery bus boycott and a fearless advocate, in her own right, for non-violent direct action. Her life is a testament to the towering role that women played in the Civil Rights Movement."
In later years, Abernathy served on civic boards, including MARTA and the Fulton County Development Authority, according to WSB-TV.
---
Rynders Resignation: Veteran state legislator Rep. Ed Rynders (R-Albany), chair of the House Governmental Affairs Committee, has resigned, citing health and family concerns.
Elected in 2002, Rynders headed the committee that oversees legislation relating to elections. During this year's session, lawmakers passed a bill requiring Georgia to replace its 17-year-old electronic voting system.
---
Supreme Court Election: There are now four candidates in the race to fill the seat of retiring state Supreme Court Justice Robert Benham: Alcovy Circuit Superior Court Judge Horace Johnson Jr.; Beth Beskin, an attorney and former Republican state representative for House District 54; former Democratic U.S. Rep. John Barrow, who ran unsuccessfully for secretary of state in 2018; and Georgia Court of Appeals Judge Sara Doyle.
The Supreme Court election, which is non-partisan, takes place in May of 2020; justices are elected for six-year terms.
Benham, who is the longest-serving member of the Georgia high court, was also the first African-American justice, appointed by former Gov. Joe Frank Harris.
---
Ossoff In Senate Race: One-time Congressional candidate Jon Ossoff becomes the fourth Democrat to announce a challenge to Republican U.S. Sen. David Perdue.
He joins Sarah Riggs Amico, who ran unsuccessfully against Lt. Gov. Geoff Duncan last year; Clarkston Mayor Ted Terry; and former Columbus Mayor Teresa Tomlinson.
Ossoff came close to defeating former 6th District Republican U.S. Rep. Karen Handel in a 2017 special election; she lost a bid for re-election in 2018 to the current representative, Democrat Lucy McBath.
Ossoff is endorsed by 5th District Congressman John Lewis, for whom he once worked.
He has said he will use the same grassroots approach that helped him raise $30 million for his 2017 run against Handel and attracted national attention.
His announcement came after 2018 Democratic gubernatorial candidate Stacey Abrams, who lost to Gov. Brian Kemp, said she would not run for Perdue's seat.
---
Grimberg To Federal Bench: The U.S. Senate has confirmed former federal prosecutor Steven Grimberg to the U.S. District Court for the Northern District of Georgia. He was backed by both of Georgia's U.S. senators.
Grimberg was formerly head of a cybercrime prosecutorial team in the U.S. attorney's office in Atlanta and was managing director and general counsel of Nardello & Co., a global investigations firm, at the time of his confirmation.