Economy: Logistics in Motion
The state's logistics juggernaut provides a staggering number of jobs in Georgia.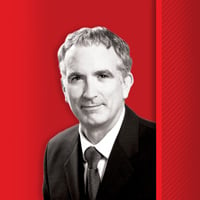 Georgia's logistics industry is a substantial and dependable source of jobs, economic activity and economic growth. The large number of economic development announcements over the last few years strongly implies that once we get past the trade war, the prospects for the state's logistics industry are very good.
In 2018, the logistics industry – in this instance companies involved in moving and storing cargo and closely related operations and services – directly employed 181,245 people in 15,794 establishments in Georgia. Private sector providers account for 142,652, or 79 percent of jobs; government organizations account for 38,593, or 21 percent of jobs.
Given the large number of jobs and the industry's intense interaction with other sectors, it is not surprising that logistics generates substantial annual economic impacts for the people who live, work and do business in Georgia. Statewide, the economic impacts include: 362,778 total jobs (7 percent of all Georgia jobs); $60.7 billion in output/sales (6 percent of Georgia's total output/sales); $33.5 billion in state GDP (6 percent of Georgia's total GDP); $21.8 billion in labor income (7 percent of total labor income); $1.3 billion in tax revenue for state government (6 percent of the Georgia Department of Revenue's FY 2018 general fund receipts); and $1.4 billion in tax revenue for local governments.
In Georgia, one job out of every 14 owes its existence to the state's logistics industry. The transportation industry accounts for 41 percent of the employment impact. Government accounts for 8 percent, reflecting large numbers of jobs at the post office and other federal agencies. Warehousing accounts for 7 percent. The remaining impacts are scattered across a wide range of businesses and industries and include the multiplier effects of the direct logistics jobs.
Logistics employment is also high across all industries. Georgia's logistics occupations involved in the movement of freight had employment of 390,640. Transportation occupations not involved in the movement of freight had employment of 35,350. Georgia's five largest logistics occupations were laborers and freight, hand stock and material movers (118,700 jobs); truck drivers (56,450 jobs); industrial truck and tractor operators (33,790 jobs); light truck or delivery services drivers (25,390 jobs); and shipping, receiving and traffic clerks (23,390 jobs).
Rounding out the top 10 are hand packers and packagers; drivers/sales workers; first-line supervisors of transportation and material moving workers; postal service mail carriers; and cleaners of vehicles and trucks.
The annual mean wage across all transportation and materials- moving occupations was $34,690 in 2017, but annual mean wages vary widely among logistics occupations from air traffic controllers making $137,600 to railroad conductors and yardmasters, who make $58,220. Occupations that fall between those extremes include commercial pilots; transportation, storage and distribution managers; airline pilots, copilots and flight engineers; aircraft cargo handling supervisors; captains, mates and pilots of water vessels; logisticians; transportation inspectors; and ship engineers.
Among the states, Georgia ranks eighth in terms of its overall concentration of logistics jobs, with 20 percent more than you would expect given the size of our state's economy.
Georgia ranks in the top 10 among the states in 13 logistics occupations. For example, Georgia ranks first among the states with 96 percent more industrial truck and tractor operators who move materials around a warehouse, storage yard, factory or construction site than expected for an economy of our size. Given the abundance of warehouse and distribution centers in the state, however, that figure doesn't surprise.
Georgia employed airline pilots, copilots and flight engineers at 2.66 times the national average, ranking third nationally, which is beneficial economically due to this occupation's very high annual mean wage of $102,330.
Georgia's transportation and logistics industry is cyclical and typically moves synchronously with the overall economy. The trade war is the main downside risk for logistics providers. Assuming that the trade war does not worsen appreciably and cause a trade-shock recession, the prospects for Georgia's logistics industry are very good.
The abundance of logistics-related projects in the economic development pipeline will be one of the major drivers of the industry's, as well as the state's, overall economy. A great deal of the credit for landing so many economic development projects goes to Georgia's economic development professionals, often cited as among the best in the nation.