Making their mark on Georgia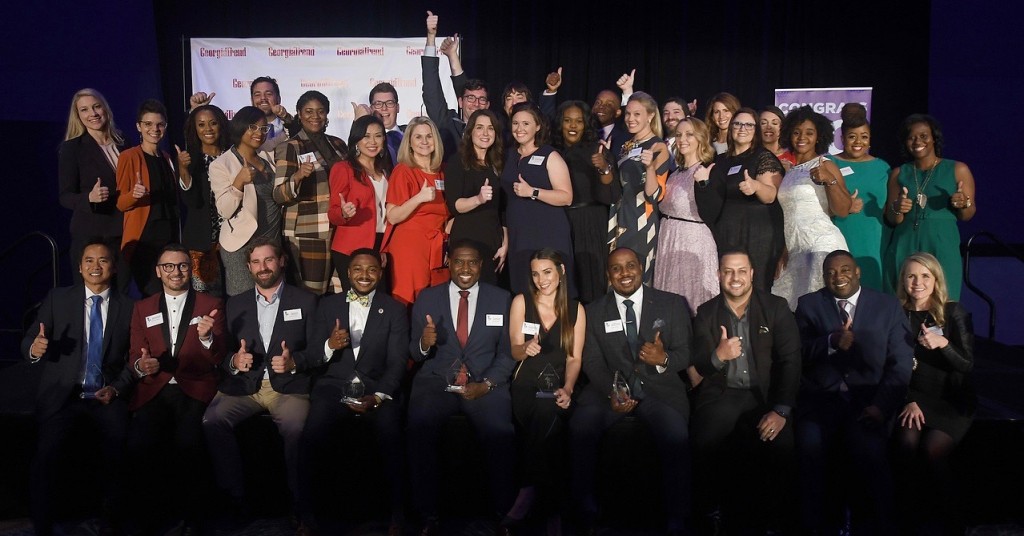 For 23 years, Georgia Trend has recognized 40 of the best and brightest professionals under the age of 40 who are helping transform business, education, politics, science and the arts throughout the state. This year's honorees were celebrated at a joyful and inspirational 40 Under 40 event at the Georgia Aquarium as their families, friends and colleagues applauded them.
Before the under-40 stars crossed the stage to receive their awards, Atlanta Public Schools Superintendent Meria Carstarphen challenged them to "play big" in her moving keynote speech. She noted that Nelson Mandela, Dr. Martin Luther King Jr., John Keats, Wolfgang Amadeus Mozart and Alexander The Great were all under the age of 40 when they made their mark on the world. Finally, she urged them to "never stop moving forward to transform their communities and cities."
Presenting sponsors for this year's 40 Under 40 celebration were the Georgia Chamber, Mercer University and WellStar Health System. Gold sponsors were AT&T and Thomas & Hutton.
Learn about each of the rising stars in October's "40 Under 40" feature.
Photo of the honorees by Jennifer Stalcup. View more photos here.
 Do you follow us? Find us on Linkedin, Facebook, Twitter and Instagram.