Tech companies connect with investors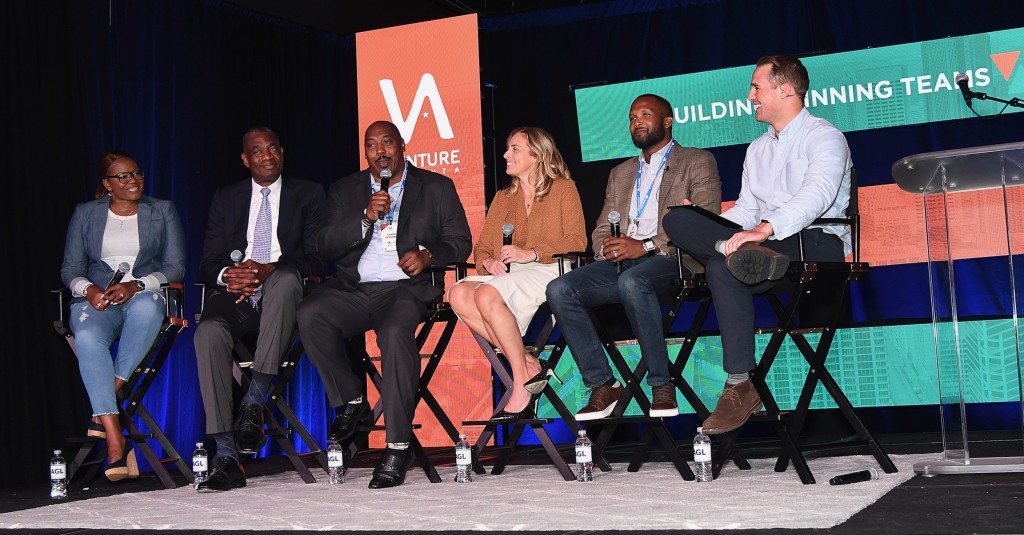 More than 300 venture capitalists and tech investors, 78 early-stage and startup companies and 1,100 attendees recently came together for the annual Venture Atlanta conference. Billed as the premier venture capital conference in the Southeast, the two-day event created opportunities for investors to connect with and fund the region's most promising technology companies.
Leaders of 36 early-stage companies, including 21 from Georgia, pitched their businesses on stage. In addition, 42 executives of startup companies shared their visions during a showcase and networking event. A variety of speakers and panels rounded out the conference, covering topics such as market trends, what corporate development leaders are looking for, how to use venture capital to accelerate growth and how to build a winning team.
This year's conference saw a 50 percent increase in applications from entrepreneurs throughout the Southeast seeking to pitch their companies to investors. In the 12 years since its inception, Venture Atlanta has helped launch more than 350 companies and secure more than $4.3 billion in funding.
Photo: Panel discussion on how to build a winning team, left to right, Sheryl Swoopes, WNBA basketball star; Dikembe Mutombo, NBA basketball great; Levon Kirkland, NCAA and NFL football star; Nicki Collen, head coach of the Atlanta Dream women's basketball team; and Joe Schmidt, Notre Dame University football great.
Photo provided by Venture Atlanta.
Do you follow us? Find us on Linkedin, Facebook, Twitter and Instagram.