Manufacturing success in Georgia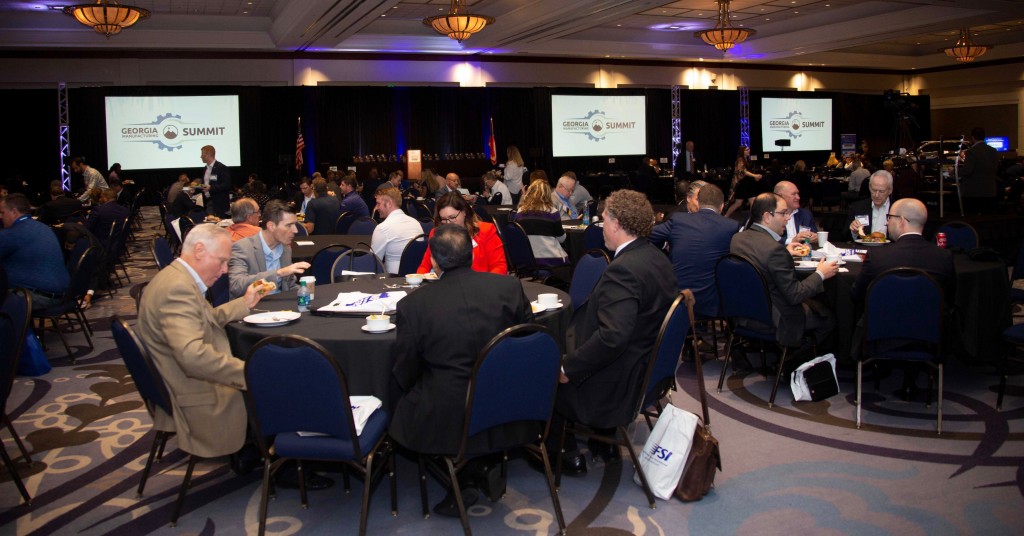 Last week more than 800 manufacturing industry professionals gathered in Atlanta for the fifth annual Georgia Manufacturing Summit, a trade show presented by the Georgia Manufacturing Alliance (GMA). Like past summits, participants discussed issues important to the industry in our state and shared insights for achieving success. Representatives from Kia Motors Manufacturing Georgia, Procter & Gamble, Nisshinbo, Southwire, Mitsubishi Electric Trane HVAC and others discussed best practices and led educational sessions on topics such as maintaining a successful supply chain, international manufacturing and developing a workforce.
In addition, outstanding individuals in Georgia manufacturing were honored with awards. Sponsored by Southwire, these awards are the only ones that recognize individuals.
"Georgia's manufacturing sector is strong, and its contribution to Georgia's economy is well known," said Jason Moss, CEO of GMA. "It is the people who work in this industry that make manufacturing so successful, and they deserve recognition."
GMA is a membership-based industry organization founded in 2008 to support the state's manufacturing community. Each year, GMA produces the Georgia Manufacturing Summit along with providing monthly plant tours, educational sessions and networking opportunities for its members.
Photos provided by GMA.
Do you follow us? Find us on Linkedin, Facebook, Twitter and Instagram.