Atlanta, Savannah, Thunderbolt, Andersonville, Rome, Avondale Estates, Tucker, Macon
Visit Old and Unusual (and maybe scary) Cemeteries in Georgia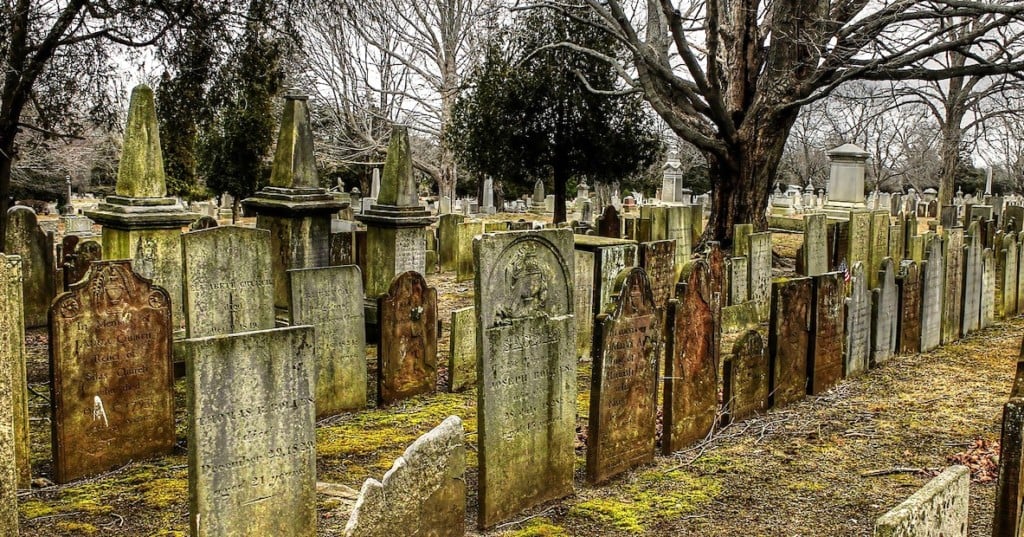 October is here, so cemetery visits commence! Sure, for the scary aspects of some, but the history is rich, especially here in Georgia.
SEE – Hopefully, this goes without saying (because we've covered it before but bears repeating), but Oakland Cemetery in Atlanta is legendary. What began as 6 acres in 1850 expanded to nearly 50 by the Civil War. Over the years, it's become a place to stroll, get married at, and a destination for the history and beauty (or a well-planned even they offer), as families began over 100 years ago tending to the family plots and created a landscape of different little gardens.
SEE – The Bonaventure Historical Society has all you need to plan your visit to see the Bonaventure Cemetery, at 103 acres, and established in 1846. Originally called Evergreen Cemetery, it was designed as a traditional Victorian cemetery with curving pathways, lots of trees and grassy areas and bought by the City of Savannah in 1907, as one of their five cemeteries. If you're planning a visit, be sure to download their app, that will help guide your visit.
SEE: Andersonville National Cemetery ("Prison Farm")as a permanent place of honor for those who died in military service to our country. Begun in February 1864, were trench burials of the prisoners who died in the nearby military prison. In fourteen months, nearly 13,000 soldiers were buried here and now contains nearly 20,000 interments. To find locations of burial sites, visit Nationwide Graveside Locator.
SEE: In Rome, the Myrtle Hill Cemetery is just waiting there for you for a free visit. They have an app you can download too, that can show you a few of the famous or popular burial sites, like those for Ellen Axson Wilson, First Lady of the United States, over 300 Civil War Soldiers, America's Known Soldier of WWI, "The Lady who Saved Football in Georgia," and two young boys killed in the Winecoff Hotel fire in 1946 in Atlanta.
SEE: Some different (read: small, unusual, weird, etc.) cemeteries that you may drive by are listed here, including one that is in the backyard of a Walmart, and one with the Henderson family's plot that sits next to a four-lane road and a Best Buy. A small cemetery, Maconites called "God's Acre," and sits surrounded by industrial sites in Macon.
Featured photo credit: Enrique Meseguer from Pixabay and article photos by J. Roberts