Atlanta airport continues to fly high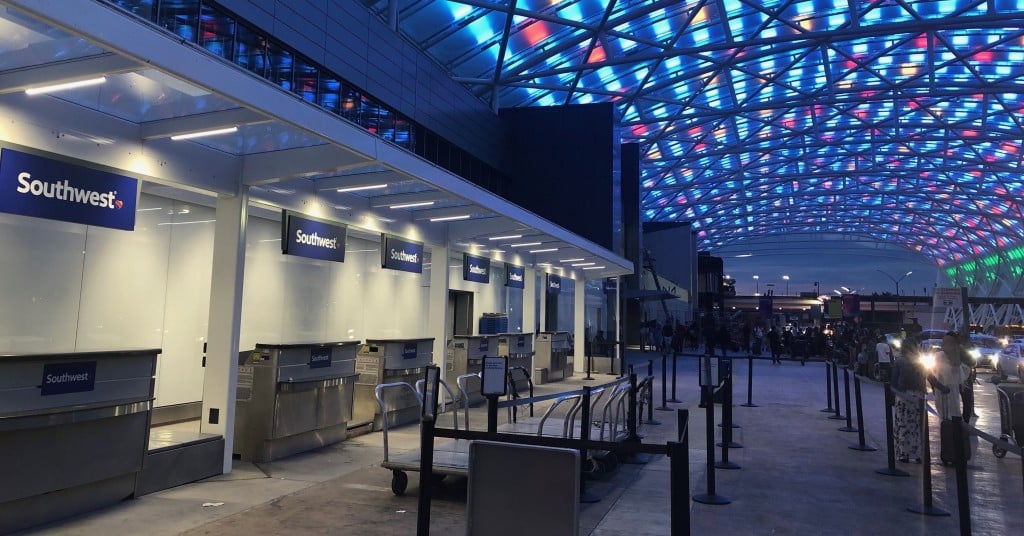 Hartsfield-Jackson Atlanta International Airport (ATL) has retained its title as the world's busiest according to recently released figures by the Airports Council International (ACI). The trade group confirmed that ATL grew 3.3 percent in 2018, serving nearly 107.4 million passengers.
If you've been one of those passengers in the past couple of years, you know that ATL is working on a number of improvements, including construction of soaring canopies over the always-congested passenger arrival and departure lanes. The canopies were completed on Sept. 4 and they're a sight to behold. They were built with 3,500 tons of steel covered in nearly 20,000 square yards of lightweight ethylene tetrafluoroethylene (ETFE), a plastic designed for corrosion resistance and strength in a wide range of temperatures. The structures are adorned with 3,708 colored lights.
The new domes are designed to improve passengers' experiences by protecting them from the elements as they enter and exit the airport. Eventually the canopies will improve safety and traffic flow in the arrival and departure lanes when elevated pedestrian walkways are added to them. The days of dodging cars and stopping traffic to get into and out of the airport will be over when the elevated walkways are completed in 2021.
Learn more about the airport's $6-billion, 20-year plan for transformation – and its economic impact on the surrounding community known as the Aerotropolis – in this month's feature, "Fueling Growth."
Photo courtesy of ATL.
Do you follow us? Find us on Linkedin, Facebook, Twitter and Instagram.