Atlanta, Warm Springs, Juliette, Darien, Carrollton
SEE, EAT, VISIT, SHOP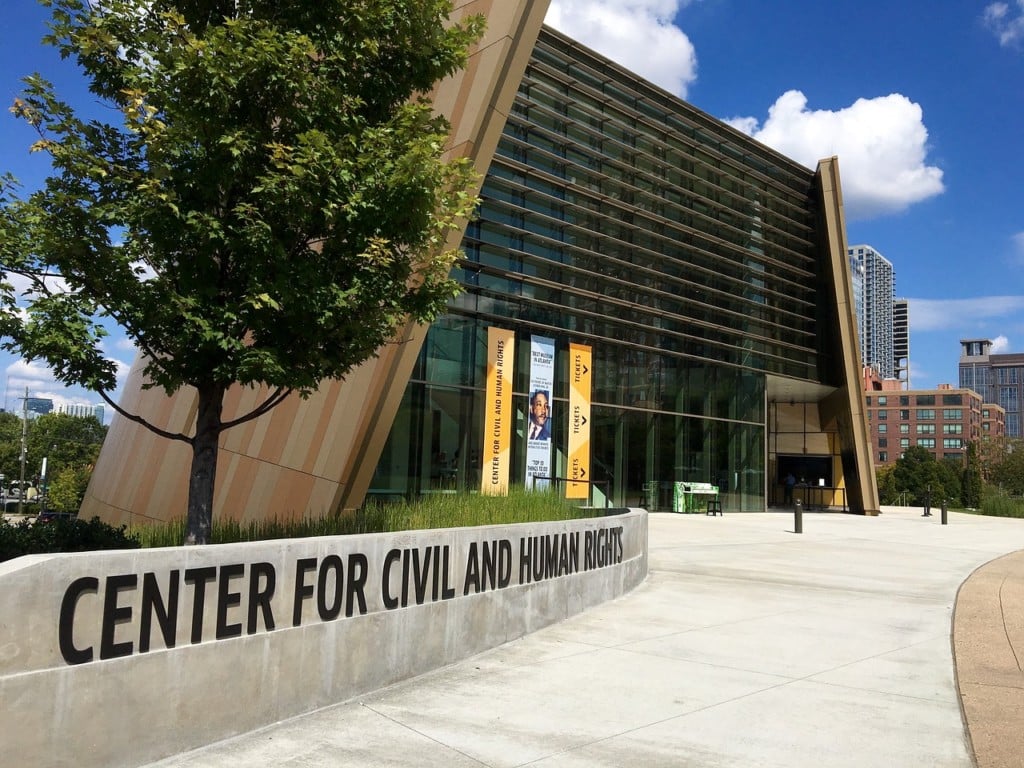 SEE: A must-see Atlanta in the (fairly new) National Center for Civil and Human Rights. Visitors can explore the fundamental rights of all human beings through engaging exhibits that educate and memorialize. Their lunch counter exhibit is profound to experience.
SEE: In 1932, Franklin Delano Roosevelt (FDR) built the Littl
e White House before being inaugurated as president the next year. FDR visited and built his home in Warm Springs wanting to find a cure for the infantile paralysis (polio) that had struck him in 1921. Swimming in the Springs brought some improvement. It's $12 for adults, $10 for seniors and $7 for seniors.
EAT: Movies are filming all around Georgia, but one of the most popular is the 1991 movie Fried Green Tomatoes, filmed in Juliette, Georgia, down north of Macon. The story, revolving around The Whistle Stop Cafe is still a working restaurant and tour spot. There are all the South's favorite including fried chicken, pound cake and of course, fried green tomatoes.
VISIT: In between Savannah and Jacksonville (those are an hour to each of those cities) is the City of Darien. Their city boasts, "If you love being near water, a mild climate, history, nature, panoramic views, and clean air, with great access to shopping and services, you'll love what Darien has to offer…Their city squares are sites of festivals, art shows, outdoor entertainment, family get-togethers, and leisurely walks. James Oglethorpe, British general, philanthropist, and founder of the colony of Georgia, planned the squares for the City of Darien."
SHOP: If Flea Markets are your thing you can find plenty around Georgia, pretty much any weekend and a lot of weekdays too. The West Georgia Flea Market in Carrollton offers booth/table starting at $10/day. Open to the public Saturday and Sunday and set up day for Friday.
Reach thousands of Georgians by advertising your business in the weekly Unofficial Guide to Our Georgia Favorites! For reasonable advertising rates (as low as $50/month) contact: Julia Roberts at julia@robertsresource.com.