Curiosity Lab opens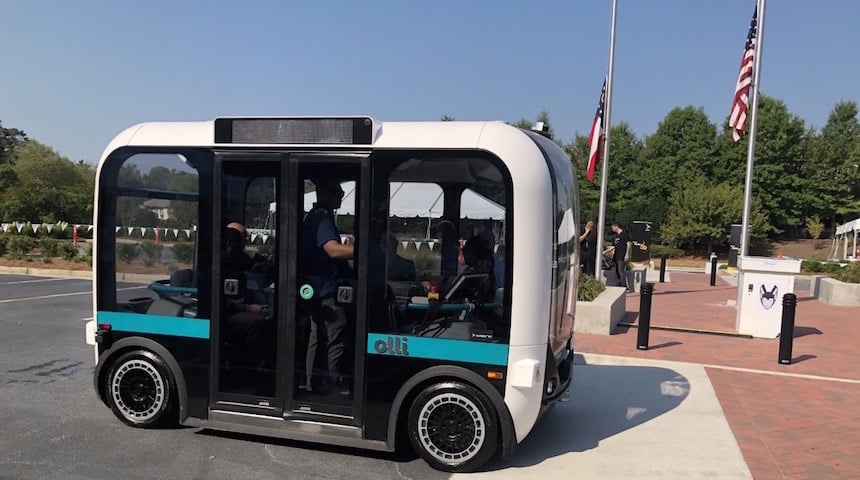 Curiosity Lab, a co-working space and autonomous vehicle test track raised the green flag last week in a ribbon cutting ceremony in Peachtree Corners. The lab is the first intelligent mobility living laboratory designed specifically for companies seeking a real-world setting to prove out Internet of Things (IoT) applications and technologies.
"Companies that are paving the way forward with next-generation IoT technologies have been missing one step in the development process: a living laboratory environment to test the technology that has graduated from a controlled laboratory environment," said Brian Johnson, city manager for Peachtree Corners, in a statement. "Curiosity Lab at Peachtree Corners provides a first-of-its-kind, real-world testing environment to prove out these technologies."
The lab will work with companies looking to enable robotics, AI (artificial intelligence), autonomous vehicles and more.
Showcasing new tech at Curiosity Lab are businesses including:
The highlight of the lab is the Advanced Mobility Corridor, a 5-G powered 1.5-mile track for testing autonomous vehicles and IoT machines, complete with next-generation infrastructure such as "smart pole" for connectivity and testing. In addition, the lab features a technology incubator with lab space, classrooms, conference rooms and more.
Learn more about the exciting things going on in Gwinnett County in this month's feature "A Beautiful Mosaic."
Photo from the event courtesy of Ben Young.
Do you follow us? Find us on Linkedin, Facebook, Twitter and Instagram.