Gwinnett County: A Beautiful Mosaic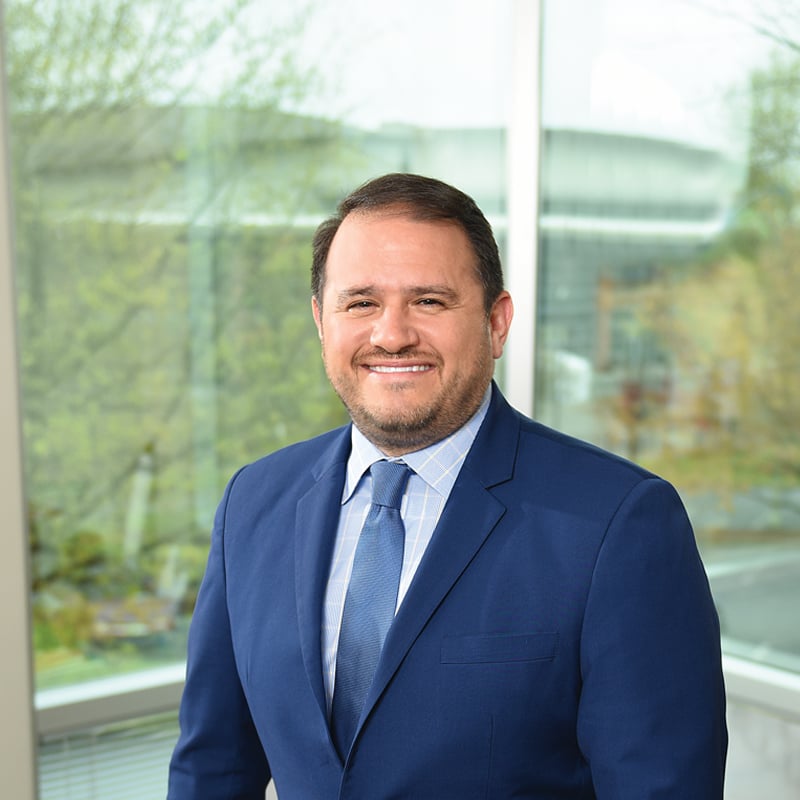 Something's changed in Gwinnett County. It's not just the abundance of town centers bursting forth around old town squares or splashy live-work-play developments springing up instead of strip malls. It's something deeper.
In her 2019 State of the County speech, Board of Commissioners Chair Charlotte Nash described Gwinnett County as a "beautiful mosaic." Nash wasn't talking about the county's 16 municipalities; she was talking about its nearly 1 million residents.
What was touted 20 years ago as one of the fastest-growing counties in the U.S. is now one of the fastest counties in the country to have flipped from majority white to – well – just about everything else.
"My bank teller is from Turkmenistan," says Nash. "A few years ago, I wouldn't have known where that was located. It's not just one or two groups moving to Gwinnett. Folks from everywhere have moved here. There's diversity on so many different levels. It's created challenges, yes, but it gives our community a richness it wouldn't have had otherwise."
According to U.S. Census Bureau data, Gwinnett County's foreign-born population stands at 25 percent and is expected to go even higher.
"We are the most diverse county in the southeast United States," says Nick Masino, recently installed as president and CEO of the Gwinnett Chamber of Commerce. He formerly served as senior vice president of economic development at the chamber and chief economic development officer for Partnership Gwinnett. "We are the 41st most diverse county in the U.S. That's not my rhetoric, that's the Esri Diversity Index."
The majority of Gwinnett's foreign-born residents are from the Americas and Asia – specifically Mexico, Korea, India, Vietnam, El Salvador and China. But Gwinnett residents come from literally everywhere – Africa, Europe, the Middle East. By 2040, researchers predict Gwinnett's broad demographic mix will be the norm for the rest of the country.
That's a business attraction differentiator, according to Masino. "We are the prototype community for the future," he says. "You could start your business or your new division or your expansion in Gwinnett. If your product, service or employees are successful here, you know you have a chance in the future because we are what the rest of the U.S. will be."
Foreign-based companies love Gwinnett County. In May, Swiss company Elma Electronic – builder of rugged cabinets that protect delicate electronics equipment – announced plans to open a new factory in Lawrenceville that will create 93 jobs. And just one month earlier, an Italian company, Elemaster, expanded its footprint in Duluth. The company, which manufactures printed circuit board assemblies and products meant for rail, transit, medical and industrial sectors, has 40 employees with plans to hire an additional 50 by the end of 2020.
In December 2018, Hapag-Lloyd America, a multinational transportation company, announced plans to invest $5.5 million in a service center in Peachtree Corners, creating 363 jobs. German-based animal health company Boehringer Ingelheim brought 75 jobs and its North American headquarters to Duluth in February. This isn't a fluke, or even a trend. More than 600 international businesses, employing close to 25,000 people, already call Gwinnett County home.
It's not just international companies making a splash. Amazon – granted, an international company, but also born in Seattle – announced in July that it would bring 1,000 jobs to Gwinnett in a new, state-of-the-art distribution facility.
Gwinnett was selected because of "the talented workforce that we have that they're looking for," says Andrew Carnes, vice president of economic development for Partnership Gwinnett. And for "the proximity to a number of the markets that Amazon is trying to go into. They have a facility in Macon. They have a facility north of Atlanta [in Jefferson. They also have facilities in Union City and Lithia Springs.]. There's a reason why [it chose] Gwinnett – because of the strategic location – but more importantly, because of the workforce that we already have here," Carnes says.
---
Stability and Innovation
That workforce is the focus of J. Alvin Wilbanks, the superintendent of Gwinnett County Public Schools (GCPS), the state's largest school system with close to 180,000 students, since 1996. Wilbanks' steady leadership of the system's 22,000 teachers and employees, his belief that all children can and will learn when taught the right way, combined with a remarkable willingness to innovate has kept GCPS on the top of "Best of" lists for decades. Case in point: U.S. News & World Report's 2019 rankings of best high schools in the country named the Gwinnett School of Mathematics, Science and Technology (GSMST) in Lawrenceville No. 6 nationally and No. 1 in the state.
"We still teach language arts, math, science, but we've added to what we teach, and to how we teach," he says. "It's STEM, STEAM, and now we're moving into artificial intelligence [AI], which is really nothing more than computers and automation through devices doing the work of people. People who plan and write about these areas say [AI] is going to generate 58 million jobs, but it's going to do away with a lot of jobs. We've got to prepare our students to step into those types of jobs."
"In the state of Georgia, nine out of the 10 fastest-growing careers are in healthcare," says Nicole Mosley, principal at the newly opened McClure Health Science High School, a theme school in Duluth. The school's college-prep curriculum weaves health sciences throughout the student's standard curriculum, exposing them to healthcare careers through leading-edge labs, hands-on internships and multiple career pathways. Some students will be job-ready in the healthcare industry upon graduation.
"When [students] leave us, they'll have dual enrollment credit," Mosley says. "They'll have Advanced Placement credit, and they'll also have a certification in the medical industry. I've been very strategic in making sure everything that was lined up didn't feel like they had to pick one path right now. They're doing it all, and at the end, they choose."
Career choice is an important educational consideration throughout Gwinnett County. The GCPS, the chamber and the county government are strategic economic development allies. "Ninety-five percent of the money we get to run this school district comes from economic development efforts," Wilbanks says. "We try to contribute whatever we can to make Gwinnett County viable because things change. If you're not making adjustments, you'll get behind quick. Catching up is much more difficult."
---
A Living Laboratory
Town center developments have revitalized several Gwinnett cities – see Lawrenceville, Duluth and Suwanee for evidence – and in the spring, Peachtree Corners became the latest Gwinnett County municipality to unveil one.
The seven-year-old city straddling Ga. 141 built the 21-acre Peachtree Corners Town Center across from the already popular Forum shopping and dining district. (A planned pedestrian bridge will span the busy highway.) In addition to office space, shopping, dining and 73 townhomes (still under construction), the development is home to the Town Green, a 2-acre lawn and much-needed community gathering spot.
Peachtree Corners has long been known as a great place to grow a family or a business. Companies as diverse as automobile retailer CarMax, which is opening a Customer Experience Center creating 300 new jobs, and OneLogin, a cloud-based identity and access management provider creating 50 jobs, both chose to make Peachtree Corners home this year. But city leaders felt they could be more.
This month, the city will open a four-lane, one-and-a-half-mile autonomous vehicle test track that will be unlike any other in the U.S. and possibly the world. The Peachtree Corners track is a living laboratory, allowing interaction between autonomous vehicles and regular vehicular and pedestrian traffic. In addition to the track, "It's also an amenity that has a technology incubator, Curiosity Lab, and all the technology infrastructure to support any type of testing that exists out there," says Brian Johnson, city manager of Peachtree Corners.
If a company wants to test a product – a sensor for autonomous vehicles, for example – they can set up shop at Curiosity Lab, the city's 25,000-square-foot innovation space open to startups and mature companies seeking to test and demonstrate emerging technologies.
"If you're a Fortune 100 company and you want to have your innovation team here for a few hours, days or weeks, we can accommodate that," Betsy Plattenburg, Curiosity Lab's executive director, says. "If you're a two-person startup trying to figure out how to get your company on 5G, we can accommodate that as well. We're sort of the hub of the track in terms of a physical space where people can spend time as they're utilizing the other assets."
There are currently about 14 startups using the facility, and the lab is actively recruiting more – regardless of their location or what they're working on, be it a smart city, internet of things (IoT) or mobility. "We can talk to companies in California, Israel or wherever, because this is a unique testing facility," she says. "We're excited because we bring them into the city, and they spend money in hotels and restaurants. They create peripheral revenue."
That's the whole purpose of the test track venture. "For a city to use something like [the test track] as an economic development engine has never happened," says Johnson. "We're not a research institution. We're not an equipment manufacturer. We're not interested in intellectual property. We're interested in activity. That sets us apart from anything else."
"It's a great resource for Georgia companies because it's here," says Plattenburg. "They can come and test things that normally they'd have to travel a great distance to attempt to test otherwise, and at great cost – if you could even find it. We already have people interested in moving to the city because they're excited about the testing and startups. We thought that would happen further out, but it's already happening."
---
Reimaginings
Just a few miles away, in Duluth, one of the county's largest projects is underway. Revel, a $900-million, 118-acre mixed-use development, will transform not just the area, but also the region. Anchored by a revamped Infinite Energy Center, the new development will include a 340-room Westin Hotel, 900 residences, 800,000 square feet of office space, shopping and restaurants.
New parking decks are underway, which, when complete will allow the current surface parking lots at Infinite to become the home of Revel. "We had to keep the surface parking until the decks are complete," Carnes says. "Then once the decks are complete, everybody will start parking in the decks and we can chew up the surface parking."
The Westin will be one of the first things to go in, with groundbreaking expected the middle of next year, he says.
Neighboring Norcross is undergoing its own renaissance, part of the city's updated comprehensive plan, Imagine Our Future 2040, a vision for the community over the next 20 years. A big first step was the adoption in June of a new Unified Development Ordinance, which spells out the policy and regulatory tools to implement the plan.
Housing will be a big part of the city's future, says Mayor Craig Newton, the county's first African-American mayor.
"It is my belief that a city that is not growing is in fact a dying city," he says. "Our challenge here is to ensure growth while maintaining our historic character and our downtown as a brand. The strong desire of new residents wanting to become a part of our community is reflected in the fact that we have over 750 living units along with other community-based projects in the hopper that will be coming online within the next year and a half."
To help make sure the city has housing for all, LiveNorcross commissioned a study in May, When Extended-Stay Becomes Home, that surveyed residents living in extended-stay motels within the city limits.
Lejla Prljaca, CEO of the Gwinnett Housing Corp. and executive director of the Lawrenceville Housing Authority, who co-authored the study, says they were surprised to learn that 84 percent of the respondents were using the hotels as a permanent address and equally surprised that 29 percent of respondents were elderly or on fixed incomes.
"Some of the elderly find it a suitable option and are okay with that living arrangement," she says. "However, we are seeing that just as across the entire housing spectrum, the rates are going up in extended stays as well. If a third of the population is elderly and on a fixed income who can't increase their earnings, what impact will [the increase in rates] have?"
Overall, researchers were attempting to address two problems. "One is HUD [Department of Housing and Urban Development] doesn't consider these families homeless," says Prljaca. "The definitions at the federal level have not kept pace with what's happening – the suburbanization of poverty."
The second problem is that the definition of homelessness has changed. "Homelessness is taking a different form than it has before," Prljaca says.
In the survey, everyone was asked if they identified as homeless; 47 percent answered yes. But, when residents were asked if they spent a night in their car in the last 12 months – which is a definition of homelessness – many of them, including many of the 47 percent, also said yes.
One problem is that these residents and families have no protection from eviction. But if people are receiving federal public housing assistance from HUD, for example, there are protections in place in the event of eviction disputes. The same thing goes for people receiving housing assistance from other nonprofits.
Most of the families that responded to the survey had either poor credit or an eviction on their record, but they were working. Many want to move to a more solid place to live but don't have the funds for a rental security deposit. If they had an extra $2,500, they could get out of the extended-stay hotel and into an apartment. So, working with a local nonprofit that set aside $20,000, researchers were able to re-house nine families through HUD's Rapid Rehousing program, which offers financial assistance to cover the up-front costs of moving, including deposits and utility payments.
"That was the purpose of the study, to learn what some of the barriers [are] to finding permanent housing so we can inform the policymakers and the community [about] what is needed to move these families to permanent housing," Prljaca says.
Other projects on the map in Norcross include Brunswick Gateway Ventures' $40-million mixed-use development that broke ground earlier this year. That development will include 185 multi-family units within walking distance of Lillian Webb Park and the brand-new Norcross Branch Library. The library is being built in partnership with the county, which is using special purpose local option sales tax (SPLOST) funds to construct the 22,000-square-foot facility. The project includes a 128-space parking deck beneath the building, pedestrian plaza and streetscape improvements.
An $85-million redevelopment project is also underway. Alliance Residential Co. is redeveloping the former 11-acre WestRock package manufacturing campus for mixed-use with more than 350 residential units to be offered by 2020. Forty-seven upscale townhomes are also being built in downtown Norcross.
The city is working on greenway and trail development and was recently awarded a $380,000 Livable Centers Initiative (LCI) grant from the Atlanta Regional Commission to help fund their planning. The community got a nice boost with the ribbon cutting of Pinnacle Park, a $2-million, 12-acre project funded by the city and SPLOST funds that connects the Beaver Ruin Creek Greenway and Gwinnett County trail system.
On the business side, Bake City is constructing a $10-million, 60,000-square-foot state-of-the-art industrial bakery in the Pinnacle Business Park. The bakery will initially employ about 40, and an expansion in the near future is anticipated. A ribbon-cutting is being planned for this fall.
Birchwood Foods, a longtime corporate citizen, invested $33 million in a new 80,000-square-foot manufacturing facility in the Gateway 85 Community Improvement District (CID). It's the company's third expansion since coming to Norcross in 1988. The expansion created 80 new jobs. Dennis Vignieri, president and CEO of Birchwood Foods, cited the community's "productive and talented workforce" as well as the "excellent geographical location" as factors in the decision to expand operations.
They are the factors cited again and again as more and more companies move to or expand in Gwinnett. This growth is also a huge reason to keep chasing transit, Masino says. "I will unforgivingly support transit expansion in Gwinnett County until they kick me out of the building," he says of last spring's failed MARTA expansion referendum. "The business community wants it, and that is my key focus. Things like transit we have to get right. We've clearly already gotten the educational system right, parks and rec, our libraries, all these mixed-use developments in our municipalities are being done right. But the great thing about Gwinnett is that we keep working on what's next."