Economy: Macon Momentum
With several new project announcements and a focus on transportation and logistics, this middle Georgia city is primed for growth.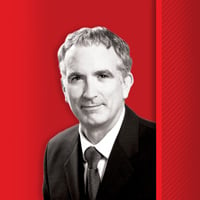 Macon is building momentum for growth. Assuming that the trade war does not intensify – and recession therefore is avoided – Macon's total employment will rise by 0.8 percent this year (800 jobs) and 0.3 percent in 2020 (300 jobs). Construction, healthcare and financial services will account for much of the projected job growth.
Several economic development projects announced over the last few years will continue to build out. In 2018, Stevens Aerospace announced that it would open a large-cabin aircraft operations facility at Middle Georgia Regional Airport that will create 150 jobs. Middle Georgia State University and Central Georgia Technical College train students in aerospace maintenance and were likely important factors behind the company's decision.
The top employers in the Macon metropolitan statistical area (MSA)are GEICO; The Medical Center, Navicent Health; Coliseum Health System; Mercer University; and the Georgia Farm Bureau Federation. GEICO, the MSA's largest employer, recently expanded its operations. The company is benefiting from increases in insured amounts stemming from consumer preferences for more expensive vehicle models and increases in residential property values.
Macon's economy will benefit from its focus on transportation and logistics, financial activities, higher education, healthcare, and professional and business services. The area's large and stable healthcare industry is a strength. Although professional and business services and government account for below-average shares of economic activity, these sectors will contribute to the area's growth. The leading high-wage industries are offices of physicians and the federal government.
Overall, government accounts for only 14.2 percent of employment, which is below the national and statewide averages of 15.1 percent and 15.3 percent, respectively. The Macon MSA's direct exposure to future efforts to restructure the federal government, therefore, is limited. Of course, Warner Robins' heavy dependence on federal spending creates large positive spillover effects in the Macon MSA. Fortunately, the 2019-20 outlook for Robins Air Force Base is excellent. The 2019 Defense Authorization Act will add about 1,200 positions at the base.
Macon's direct dependence on exports is extremely limited – only 1.4 percent of the area's GDP. Thus, a retreat from globalization would have manageable implications for the Macon MSA.
Macon's role as a center for transportation and logistics will serve the area very well. Macon is located strategically at the intersection of I-75 and I-16, has two railroad lines, is home to the largest rail-switching center on the East Coast and benefits from a good airport.
The Port of Savannah is accessible. In addition, it is a short drive to the air cargo and cold storage facilities at Hartsfield-Jackson Atlanta International Airport. These factors create a near perfect low-cost location for multimodal distribution. Over time, Macon's economy will become even more focused on transportation and distribution. Manufacturers that wish to fully integrate production with distribution and logistics will favor sites in the area.
Macon's central location also makes it a good place to host statewide meetings or conventions. The city's central business district is redeveloping in ways that should appeal to tourists, especially given its close proximity to a large number of beautifully preserved historic homes. The city's expansive historic district, places of special interest and revitalization efforts make Macon an attractive place to visit, however, the city has yet to fully develop this advantage. The hospitality industry will be a positive force for growth.
The Macon MSA's role as a bedroom community for the southern portion of the Atlanta MSA will expand, further stimulating economic development in Macon's northern suburbs. Atlanta's strong economy will benefit Macon. Drive time to Hartsfield-Jackson from downtown Macon often is no greater than from the northern portions of the Atlanta MSA. As Atlanta becomes more congested, sites in Macon will become attractive to households, private businesses and state government operations.
Some factors will limit the area's economic growth. Outmigration has been significant, but the area's population stabilized in 2018. Macon's population will grow slightly in 2019-20, with positive net migration of about 500 people per year. Nonetheless, too many young and middle-aged adults – who are in their prime working years – continue to leave the area.
It is likely that the relative shortage of high-tech jobs is a factor behind the outmigration. The MSA's relatively low levels of educational attainment make it very difficult to attract companies that are likely to create large numbers of high-tech jobs. On the plus side, each year, the area's institutions of higher education mint a new crop of college graduates.
With expanding employment opportunities, a prime location and hospitality potential, Macon is laying the foundation for future growth.