At Issue: Tale of Two Bills
A look at two controversial bills that have met two very different fates.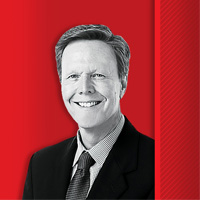 Two controversial bills in the Georgia legislature in recent years have met different fates, and for reasons that are illuminating. I'm speaking of the religious liberty bill, vetoed by former Gov. Nathan Deal in 2016, and the heartbeat bill, signed into law by Gov. Brian Kemp in 2019.
One of the keys to passage of the 2019 heartbeat bill, which bans abortion after a fetal heartbeat is detected, typically around the sixth week of pregnancy, was the lack of engagement by the Atlanta business community. In the 2016 debate over the religious liberty bill, and for a couple of years before that, a number of business interests, both in Atlanta and nationally, weighed in with sharp opposition. Their fears were based in the realization that if enacted, the measure could open the door to discriminatory treatment against the gay, lesbian and trans community.
A stampede of Atlanta business titans voiced strong opposition, including leaders from The Home Depot, Delta Air Lines, SunTrust, UPS and Coca-Cola. In addition, a legion of national business icons weighed in: Disney, Time Warner, Intel, Dow Chemical and Apple. The NFL threatened to pull Atlanta from consideration for the Super Bowl. Hollywood film interests made it clear they would pull up stakes and go to Louisiana or Canada for their film and TV productions.
They were very clearly concerned what passage of the bill could do to economic development and jobs. The state had sunk millions of dollars into luring the film and TV industry to Georgia. And major Atlanta-based corporations that do business worldwide did not want to risk looking unwelcome to the gay community.
In contrast, the heartbeat bill in 2019 garnered very little opposition, at least until later in the process when it was too late to stop it. Even then, most of the opposition was from the film industry. At first, it was only from a few actors who spend time in Atlanta. Major film and TV studios then came to their aid when it became clear the bill was going to pass.
So let's look at the various players and differing circumstances. One of the most important considerations is timing. The religious liberty bill had been introduced in every legislative session since 2014 and had built considerable opposition by 2016. It was also a high-profile national issue, as court battles over religious freedom versus potential discrimination played out in a number of states.
In the case of the heartbeat bill, however, I don't want to say it simply snuck up on people, but in a way it did. This legislation had never been filed before, and there was little public conversation about it until it was already voted out of committee.
Another factor is public opinion on the two issues. It is simply stunning how quickly and decisively public opinion has shifted on the issue of gay rights and same-sex marriage. The same can't be said for abortion.
According to the Pew Research Center, the percentage of U.S. adults who approve of same-sex marriage has grown from about 31 percent in 2004 to 61 percent in 2019. That's a huge increase that has significant implications for American society.
The issue of abortion, however, has barely moved at all in that span of time. In fact, if you look at the percentage of adults who believe that abortion should be legal in most cases, it looks like a flat line: about 55 percent 15 years ago and 58 percent today.
And this has some bearing on the nature of the constituencies for each bill. As public opinion has moved closer to acceptance of gay rights, the advocates of religious liberty legislation have found themselves more isolated. Particularly when, as some argue, religious freedom already has federal protections. Abortion, on the other hand, remains a much more divisive issue, with a significant block of Georgians espousing pro-life sentiment. And those views are only strengthened by horror stories of late-term abortions from politicians in places like New York and Virginia.
It could be that in the case of the heartbeat bill, there simply wasn't enough time for opposition to organize and mobilize, as it had in the case of religious liberty legislation. But there is no question that the business community reacted to the two issues very differently.
Now it's up to the courts. The legislation has passed; the bill has been signed. But whether it ever takes effect is another question. The law has already been challenged in court, and it faces an uncertain future.
Significantly, in some of the corporate threats against Georgia in the wake of the bill's passage, a number indicated that they would withdraw from Georgia "if" the bill is ever implemented. This suggests they don't think it will be. They're probably right.