Dragon Con returns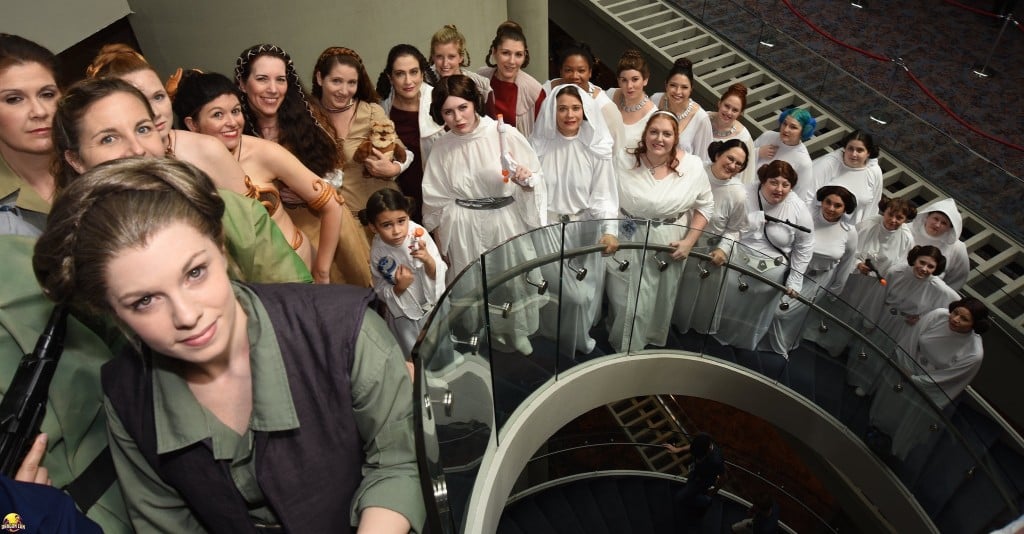 Now in its 32nd year, the internationally known pop culture convention known as Dragon Con returns to Atlanta Labor Day weekend. This year, the event welcomes some 85,000 fans of science fiction, fantasy and gaming during its run from Thursday, Aug. 29, through Monday, Sept. 2. Fans arrive from all 50 states and several foreign countries to meet their favorite actors, artists, authors, creators and experts – and display their intricate costumes.
Dragon Con activities will be held at five downtown hotels and AmericasMart, and include costume balls; concerts; a parade on Saturday, Aug. 31; more than 140,000 square feet of gaming, which makes it one of the nation's largest gaming conventions; and panel discussions with more than 400 speakers from movies, television, comics and literature. Star Trek's William Shatner and George Takei along with Doctor Who's David Tennant are among the featured guests. In addition, fans will be treated to stars from Georgia-filmed productions such as Marvel's Thor Ragnarok, Stranger Things, Cobra Kai, Black Lightening and The Gifted.
The convention's official 2019 charity is the American Heart Association (AHA). Through charity events and auctions and a dollar-for-dollar match up to $100,000, Dragon Con will raise funds for AHA. Last year, $115,000 was raised for Atlanta-based Literacy Action Inc. The event also conducts the country's largest convention-based blood drive, with thousands of fans expected to donate.
Dragon Con has a powerful economic impact on its host city. The Atlanta Convention and Visitors Bureau estimated $73 million for the 2017 event, where 80,000 attended. To learn more about the impact of conventions and conferences around the state, check out this month's feature, "Meetings – and More."
Photos courtesy of Dragon Con Photography (c) 2019 Dragon Con Inc
Do you follow us? Find us on Linkedin, Facebook, Twitter and Instagram.