Georgia Chamber Congressional Luncheon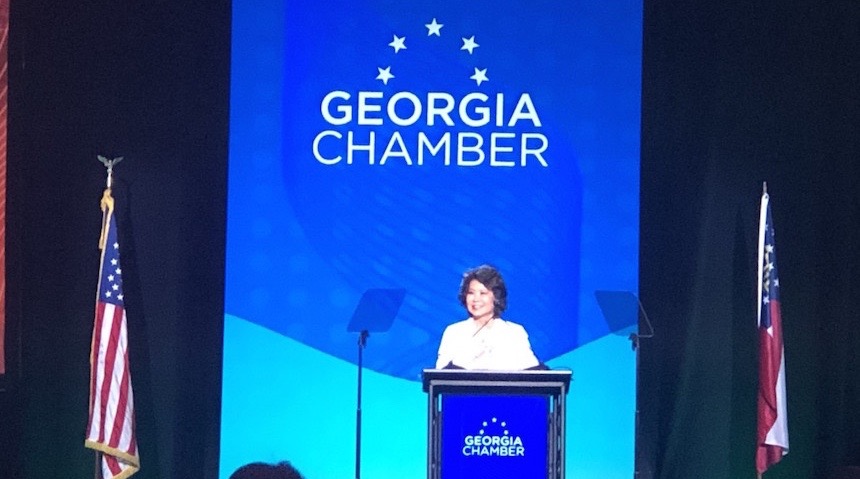 U.S. Secretary of Transportation Elaine Chao spoke at the Georgia Chamber of Commerce 2019 Congressional Luncheon Aug. 13.
Chao spoke about modifying over-regulation without compromising safety or the environment and promised big infrastructure projects to come, promoting the Savannah Harbor Extension Project and calling Georgia's ports a "critical multimodal access point to global markets." She also touted non-traditional transportation such as re-useable rockets and drones capable of carrying passengers.
"Washington could learn a lot from Georgia," Sen. David Perdue said at the event, about the state's tax structure and regulatory environment that actually works. He also announced $189 million in federal infrastructure grants to Georgia.
The event was held at the Edgar H. Wilson Convention Center in Macon.
Photo of Secretary Chao courtesy by Ben Young
Do you follow us? Find us on Linkedin, Facebook, Twitter and Instagram.