Georgia rock stars wanted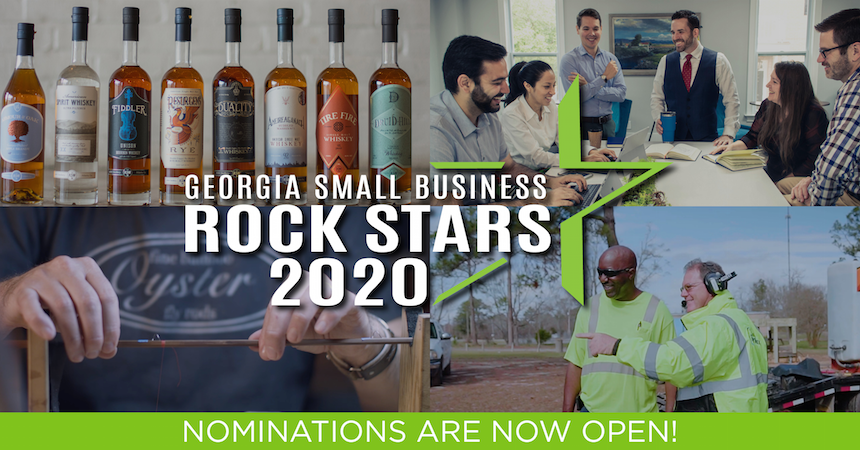 The Georgia Department of Economic Development (GDEcD) and the Georgia Economic Developers Association (GEDA) are once again looking for Small Business ROCK STARS, the state's brightest companies employing fewer than 100. Nominations are now open for all types of small businesses to apply, from retail and service companies to manufacturers. Deadline for applications is Sept. 30, 2019.
For the seventh year, GDEcD and GEDA are teaming up to recognize unique, outstanding and impactful small businesses. Winners will be honored at an awards luncheon at the Georgia Aquarium on April 20, 2020, and will have opportunities for free marketing exposure.
Since the Georgia Small Business ROCK STARS program was launched, it has received more than 750 nominations and honored 29 small businesses. The 2019 ROCK STARS are:
Read more about ASW Distillery in "Legal Bootlegging," in our May issue, and about Oyster Fine Bamboo Fly Rods in June's "Keeping a Craft Alive."
Photo provided by GDEcD.
Do you follow us? Find us on Linkedin, Facebook, Twitter and Instagram.