Political Notes: Ups, Downs and In-betweens
A new president for Georgia Tech, a new insurance commissioner, and a presidential primary date has been set.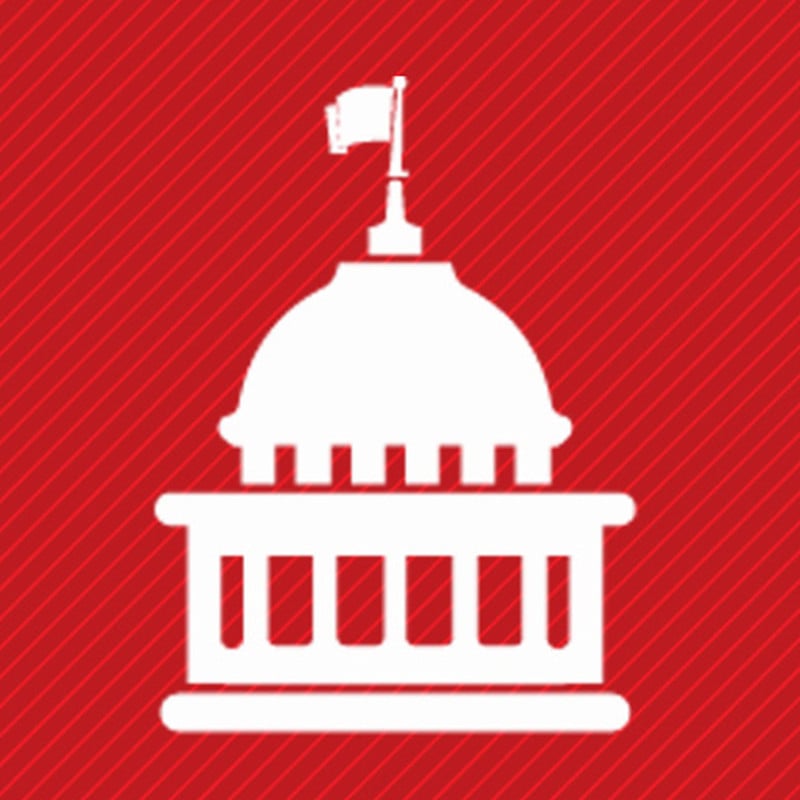 Primary Date: Georgia Secretary of State Brad Raffensperger has set March 24 as the date for the 2020 presidential primary election. The date is three weeks after the March 3 Super Tuesday date, when several other states will hold primaries; Georgia has held its most recent such primaries on the Super Tuesday date.
Raffensperger had been under pressure to set a date so county elections officials could plan for the election, which will utilize the new system of voting technology the state is purchasing.
---
New Georgia Tech President: Ángel Cabrera, who earned his M.S. and Ph.D. at Georgia Tech, has been named president of the school by the Board of Regents of the University System of Georgia (USG).
Cabrera has served as president of George Mason University in Virginia since 2012, and he is the first Spanish-born president of an American university. He is set to begin his new job before Sept. 15, replacing George P. "Bud" Peterson, who headed Tech for 10 years.
"Georgia Tech will continue to excel under the leadership of Dr. Cabrera," said USG Chancellor Steve Wrigley in a press release. "His experience, skillset and deep ties to his alma mater will serve the campus community well, and his vision for the future will help lead Georgia Tech to new heights."
---
Georgia Chamber Honorees: State Sen. P.K. Martin (R-Lawrenceville) and State Rep. Chuck Efstration (R-Dacula) are recipients of the Georgia Chamber of Commerce Legislators of the Year Awards for their efforts in promoting economic development and job creation during the 2019 legislative session. Rep. Noel Williams Jr. (R-Cordele) was named Freshman Legislator of the Year.
David Raynor, the chamber's senior VP of public affairs, said in a statement, "It is more important than ever to have elected officials who will make job creation and economic prosperity top priorities in our state."
---
New Insurance Commissioner: Former Doraville Police Chief John King is Gov. Brian Kemp's choice for acting state insurance commissioner, replacing suspended Commissioner Jim Beck, who was indicted by the federal government on charges of scheming to steal $2 million from his former employer. The state insurance commissioner regulates insurance and serves as the state's fire marshal.
King, a major general in the Georgia National Guard, a combat veteran and a native of Mexico, becomes the state's first Hispanic constitutional officer.
He has no insurance industry experience, but said in a statement, "My decades of experience in law enforcement have prepared me for this important job in state government. I look forward to restoring trust in the department of insurance and providing leadership that protects consumers, promotes public safety and provides a bright and promising future for all Georgians."
---
Student Debt Relief: Nearly 500 former ITT Tech students in Georgia will receive an estimated $4.1 million in debt relief as a result of a nationwide settlement announced by Georgia Attorney General Chris Carr.
Students said they were pressured into taking out student loans with high interest rates. The for-profit school, which had four campuses in Georgia, closed in 2016 because of financial problems.
Carr's office said students were pulled out of class and threatened with expulsion if they did not accept the loan terms and the high interest rates. The loan company involved, Student CU Connect CUSO LLC, has agreed to forgo collection of the loans and will shut down.
---
Crowded 7th District Field: There's no shortage of candidates hoping to replace Republican Rep. Rob Woodall as Georgian's 7th District Congressional representative; he has announced he will not run again.
Democrat Carolyn Bourdeaux, who came within about 400 votes of unseating Woodall in 2018, in an area of quickly changing demographics, has already announced her candidacy. Other Democrats running are Nabilah Islam, Marqus Cole, former Fulton County Commission Chair John Eaves and State Rep. Brenda Lopez Romero.
On the Republican side, State Sen. Renee Unterman has announced her bid; she joins fellow GOP candidates Lynne Homrich, Mark Gonsalves, Joe Profit, Ben Bullock, Richard Dean McCormick and Lerah Lee.
---
New District Court Judge: Former DeKalb Superior Court Judge J.P. Boulee, Decatur, becomes a U.S. District Court Judge for the Northern District of Georgia, following his confirmation by the U.S. Senate.
Both of Georgia's U.S. senators, Johnny Isakson and David Perdue, applauded the confirmation. "I'm confident that Judge Boulee will continue to serve our state with distinction," Isakson said in a statement. "I congratulate Judge Boulee on his confirmation and know he will continue to make Georgia proud serving our nation on the U.S. District Court," said Perdue.