Broad impact of community banks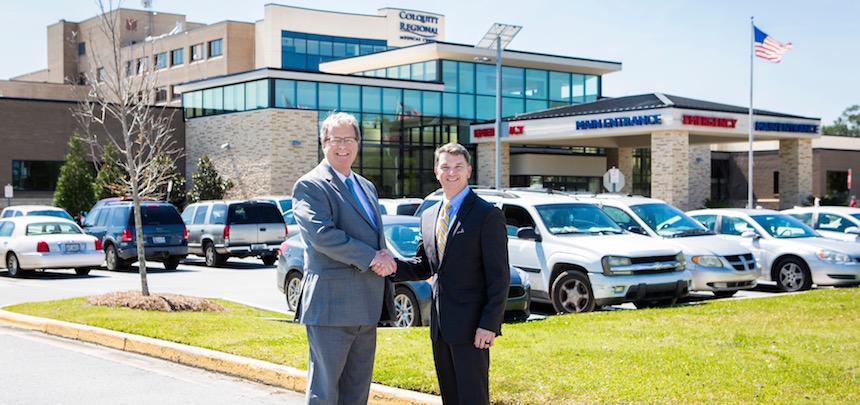 Banks across the state have a broad impact on the communities they serve – from making loans to small businesses to supporting rural hospitals, which have been facing demographic, economic and industry challenges for years.
Ameris Bank, headquartered in Moultrie, donated $1.65 million this year (on top of $800,000 in 2018) to support 16 rural hospitals in its South Georgia service area. The donation comes through the Georgia HEART Hospital Program, which awards Georgia income tax credits to individual and corporate taxpayers who contribute to qualified rural hospitals.
Ameris Bank Regional President Michael Lee, who oversees banking operations in southern parts of the state, explains the banks commitment to rural healthcare. "It helps local families to have the presence of healthcare in their own community," he says. "But it also helps the entire community from an economic development perspective, because one of the keys to future economic growth is local healthcare."
The 16 rural hospitals that received donations from Ameris Bank are: Brooks County Hospital (Quitman), Coffee Regional Medical Center (Douglas), Colquitt Regional Medical Center (Moultrie), Crisp Regional Hospital (Cordele), Donalsonville Hospital, Effingham Hospital – Springfield, Grady General Hospital (Cairo), Irwin County Hospital (Ocilla), Jasper Memorial Hospital (Monticello), John D. Archbold Memorial Hospital (Thomasville), Liberty Regional Medical Center (Hinesville), Meadows Regional Medical Center (Vidalia), South Georgia Medical Center – Berrien Campus (Nashville), South Georgia Medical Center – Lakeland Campus, Tift Regional Medical Center (Tifton) and WellStar Sylvan Grove Hospital (Jackson).
"It presented a great opportunity for us to put some financial resources in local community hospitals that have been challenged financially in recent years," Lee says. "We felt like it was a great opportunity to solidify rural healthcare and also make an impact on the ability for these communities to participate in economic development."
Learn more about the ways banks help with economic development of the communities they serve in this month's feature "Strong Competition."
Photo of Jim Matney, CEO of Colquitt Regional Medical Center, left, with Ameris Bank's Moultrie Market President Tim Powers, right, courtesy of Ameris Bank.
Do you follow us? Find us on Linkedin, Facebook, Twitter and Instagram.