Igniting innovation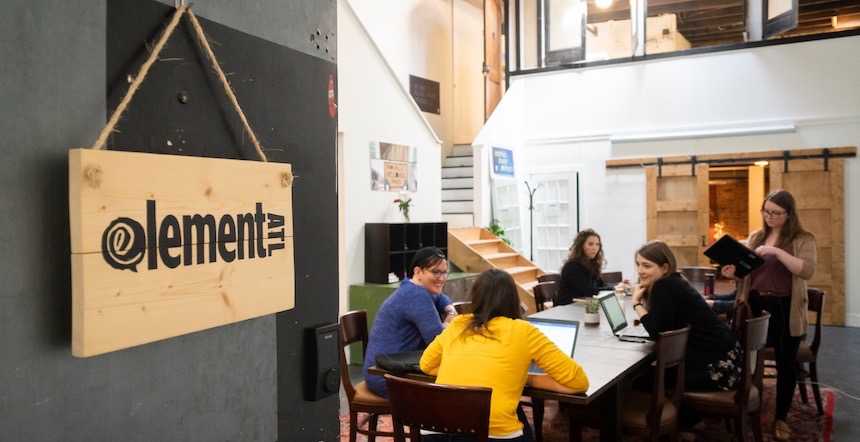 The nonprofit Jewish Federation of Greater Atlanta has awarded a total of $200,000 in PROPEL Innovation Grants to 10 organizations that are reimagining Jewish life in the city. The grants will help launch creative, scalable projects that can positively impact the community.
PROPEL Grant recipients include:
Hillel Georgia Tech, for developing innovative assistive devices for people with disabilities
AgeWell Atlanta, for creation of a centralized concierge service for older adults and caregivers that helps improve access to resources supporting wellness
OneTable Atlanta, to help underserved Jewish populations, such as Jews of color and LGBTQ, in building their own communities
Congregation Bet Haverim, to support community rabbi services
Moishe House, for expanded programs for underserved young adults
Marcus Jewish Community Center (JCC) of Atlanta, to support JCC on Wheels, which brings recreational, cultural and social programs throughout the metro area via an RV
The Jewish Federation of Greater Atlanta, Jewish Education Directors' Council and the Atlanta Rabbinical Association, for assisting teachers in the use of innovative educational methods
Tradition Kitchen, which offers Jewish cooking classes in community members' homes
The Blue Dove Foundation, to address mental health and substance abuse issues
Repair the World, which seeks to build volunteer and service experiences
Photo taken at elementATL, the Jewish Federation of Greater Atlanta's co-working space, provided by the federation
Do you follow us? Find us on Linkedin, Facebook, Twitter and Instagram.