Co-working space honored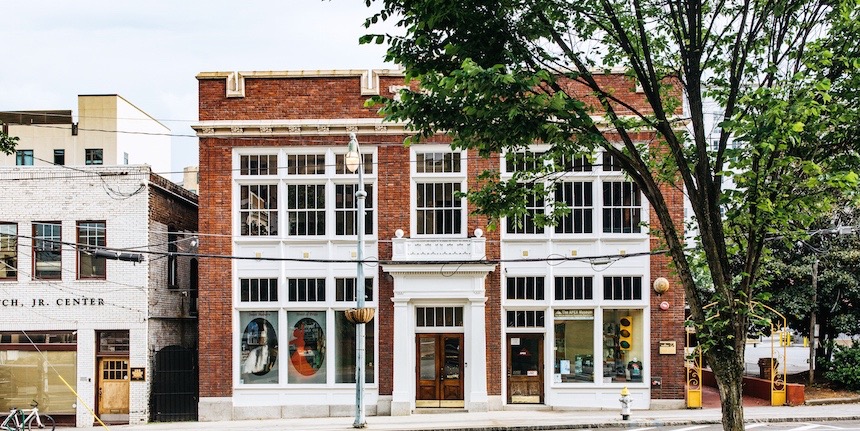 The Atlanta Urban Design Commission recently bestowed its 2019 Award of Excellence for Adaptive Use on Constellations, a civic and socially based shared workspace. The award recognized the revitalization of a historic building located in the center of Atlanta's Sweet Auburn neighborhood, which was ground zero for the Civil Rights Movement and the birthplace of Dr. Martin Luther King Jr. At one time, the Georgia Trust for Historic Preservation deemed the location a "Place in Peril."
But thanks to efforts by Atlanta real estate developer Gene Kansas, Constellations was born as a coworking space that fosters a sense of civic responsibility, encouraging its members to give back to their community in meaningful ways.
Constellations features 9,000 square feet of private and shared workspace, meeting and event spaces, themed areas like The Milky Way Coffee Bar, a curated civil and human rights-themed library, a board-quality conference room, a team space with video conference capabilities and a podcast studio. Currently, more than 20 businesses, women-led enterprises, nonprofits, solo entrepreneurs and artists are members.
Shared workspaces are a growing trend among small business owners and entrepreneurs. Find out more about Metro Atlanta's coworking spaces in "Employment Evolution," in this month's issue.
Photos by Luke Beard, courtesy of Constellations.
Do you follow us? Find us on Linkedin, Facebook, Twitter and Instagram.