Economy: Successful Savannah
From tourism and a deepwater port to a major airbase and aerospace, Savannah has a broad foundation for the future.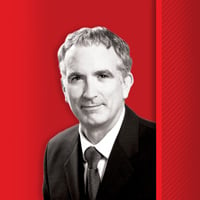 The Savannah metropolitan statistical area (MSA), which includes Bryan, Chatham and Effingham counties, is an economic star. The MSA's multiple personality, which includes tourist attractions, a major airbase, an aerospace manufacturing center, a modern deepwater port and a regional hub for health and educational services, provides the foundation for Savannah's continuing success.
Jet manufacturer Gulfstream Aerospace Corp. is the area's largest employer. Recent changes in the federal tax deductibility of corporate jet purchases – a 100 percent write off against earnings – bodes very well for Gulfstream, but trade tensions – especially recent tariffs on aircraft – complicate the company's outlook. Plus, a new service center will open this year and create about 200 jobs.
Other large employers include Memorial Health University Medical Center, Fort Stewart-Hunter Army Airfield, St. Joseph's/Candler Healthcare System and Walmart. It's a diverse economy, growing more so with the expansion of the film industry.
Plastic Express, a California-based maker of plastic resins, recently announced plans to expand operations with two new manufacturing facilities, creating 166 jobs at the Port Logistics Center in Chatham County. Plastic Express will be one of the Port of Savannah's largest exporters and will make the state a major resins exporter.
In late 2018, online home goods retailer Wayfair Inc. announced that over the next five years it will create 1,000 jobs at a new warehouse and distribution facility. Other recent economic development includes the $2-billion expansion of the Elba Island LNG terminal supporting at least 100 new jobs. Floor and Décor opened its 1.4 million-square-foot distribution center that will eventually expand to 2.5 million square feet. Perdue Foods opened a regional distribution center in Rincon, creating more than 150 jobs, and healthcare technology company Candor USA is moving its corporate headquarters from Rome to Savannah, initially bringing 20 jobs.
International home furnishings manufacturer Safavieh announced a major expansion in 2017. Over three years, the company will build a 1.1 million-square-foot warehouse and distribution facility adding 200 jobs.
West of Savannah, Bryan County is doing very well in terms of attracting new companies. C&H Precision Weapons recently moved from LaBelle, Fla., to Richmond Hill. E-commerce company VMInnovations opened a fulfillment center in Interstate Centre II, creating 50 jobs within five years. Dorel Home Furnishings also recently established its east coast distribution center in the county.
Government accounts for 19.1 percent of nonfarm earnings in the MSA compared to 16.6 percent for the state as a whole. The military exposure reflects the presence of Fort Stewart-Hunter Army Airfield. In the short term, defense spending will increase, which will boost troop levels at Hunter Army Airfield, but the area's long-term outlook is less certain.
Savannah's unique ambiance and transportation infrastructure make it an attractive place to live and do business. The thriving historic district and waterfront draw visitors, and hotel development will continue to be very strong. According to Airbnb, Savannah is at the top of many people's dream U.S. destinations. Travel+Leisure ranks Savannah as the nation's third best travel destination.
Port operations bolster manufacturing and foster growth of Savannah's logistics, distribution and warehousing industries. Georgia's ports support almost 440,000 jobs, including 42,000 in the MSA. Barring a full-blown trade war, more spending by U.S. consumers and growth in industrial production will increase cargo volumes at the Port of Savannah.
Moreover, the Savannah Harbor Expansion Project positions the port for long-term growth. The new Jimmy DeLoach Parkway provides a four-lane limited-access truck route between the Port of Savannah and I-95 and I-16. The Mid-American Arc, which is dependent on the 2020 completion of rail expansion at the port's Garden City Terminal, will enhance intermodal rail service to various markets in the Southeast and Midwest.
A retreat from globalization or a trade war could be tough because of the area's very high dependence on international trade. Exports account for almost 23 percent of the area's GDP, making Savannah one of the nation's most export-dependent metropolitan areas.
Savannah is a premier destination for national conventions, trade shows and meetings. Tourism and convention business will continue to be one of the fastest-growing sectors of Savannah's economy, reflecting substantial investments in the area's infrastructure.
Taken as a whole, the economic development news for Savannah bodes well.