Savannah food leader honored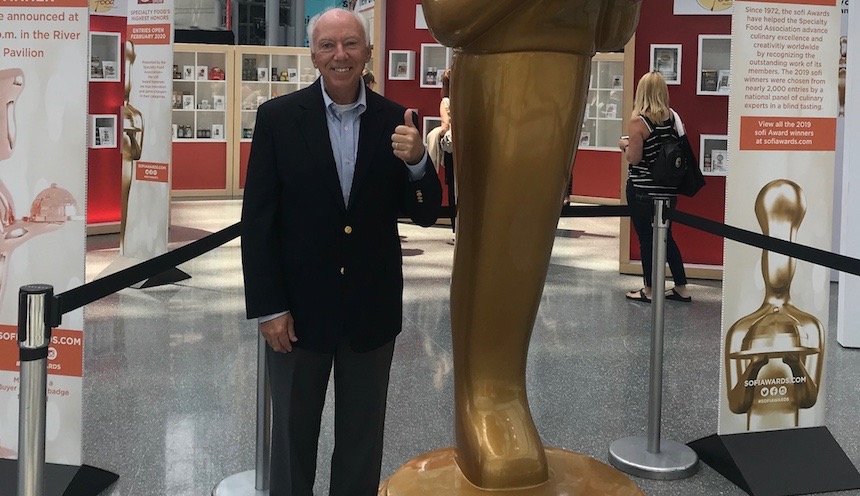 Savannah-based Byrd Cookie Co.'s Chair Emeritus Benny Curl has received the 2019 Lifetime Achievement Award from the Specialty Food Association. The award, which is the national organization's highest honor, was presented at the Summer Fancy Food Show in New York City this week. It recognizes Curl's remarkable service to the specialty food industry.
Curl was owner of Byrd Cookie Co. from 1987 to 2011. During his tenure he led the 95-year-old company in cultivating strategic partnerships with major national companies and building a strong private-label business. He is a longtime leader in the Savannah business community, serving as board chair of the First Chatham Bank and previously as president of the Georgia Department of Agriculture's Specialty Food and Wine Group. He was named an Outstanding Southerner by Southern Living magazine and the Specialty Food Association inducted him into its Hall of Fame in 2015.
Today, Byrd Cookie Co. is one of the nation's largest and fastest-growing independent cookie and snack companies. The family-owned business bakes more than 1 billion cookies annually and supplies major retailers, airlines and customers across the globe. Curl's daughter, Stephanie Lindley is the company's fourth-generation owner and CEO.
Photos of Benny Curl at the Summer Fancy Food Show provided by Byrd Cookie Co..
Do you follow us? Find us on Linkedin, Facebook, Twitter and Instagram.