Gwinnett Place transportation projects underway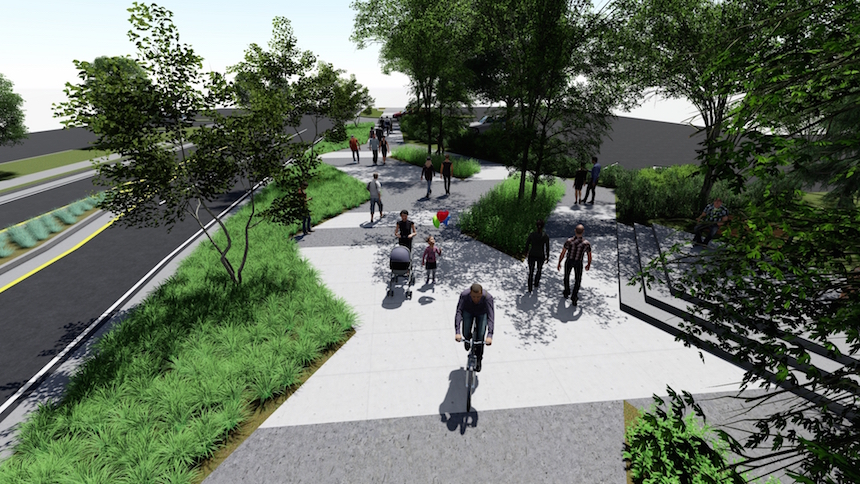 Multiple transportation and infrastructure projects will take place throughout the Gwinnett Place Community Improvement District (GPCID) this summer. (The GPCID is a district where businesses use self-imposed taxes to fund improvements.) The Georgia Department of Transportation and the Gwinnett County Department of Transportation will be implementing the projects, which are funded by GPCID, a Gwinnett County special purpose local option sales tax (SPLOST) and a State Road and Tollway Authority grant.
In late June, the Venture Drive at Day Drive roundabout project will begin with completion anticipated by February of next year. The project includes installation of roundabout lighting, curbs, gutters and sidewalks. It's the first roundabout in the Gwinnett Place area and will help reduce collisions and improve mobility.
Other projects include:
Completion of Pleasant Hill Road sidewalks and streetscapes from Old Norcross Road to Club Drive
Addition of a second eastbound through lane and extension of a southbound left-turn lane at the Venture Drive and Steve Reynolds Boulevard intersection
New sidewalks along Steve Reynolds Boulevard and Old Norcross Road
Extension of the two lanes at the northbound on-ramp at I-85 and Pleasant Hill Road, which will give vehicles more space to merge
To learn more about how GPCID and other Gwinnett community improvement districts are working to improve transportation and recreation in the county, check out "Boosting Business" in our latest edition.
Rendering of a GPCID complete-streets project for Gwinnett Place Drive and Mall Boulevard provided by GPCID.
Do you follow us? Find us on Linkedin, Facebook, Twitter and Instagram.