St. Simons Island, Oconee, Gray, Greensville, Smyrna, Milledgeville, Madison
SEE, EAT, SHOP, VISIT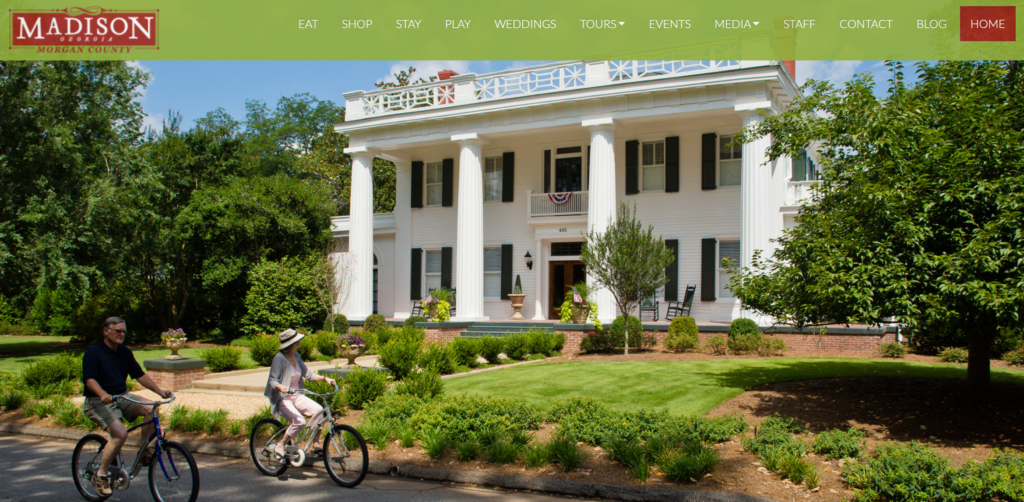 SEE: Looking for something to do on the beautiful Georgia coast? Of course, St. Simon Island has a lot to do, and this is just one thing… but for fun, visit Neptune Park to relax, for the playground or the water play fun. Neptune Park in Glynn County is super fun.
EAT: While you're at St. Simons and tired and hungry after your park visit, stop by The Half Shell for some fresh Georgia shrimp or a cocktail from their fully stocked bar. Check out their specialty drink list that includes on with boiled shrimp and okra (what?)!
DO: Biking? Running? Are you interested in taking a leisurely stroll? There's the Silver Comet Trail and it's almost 100 miles if you count the trail it connects with at the GA-AL line. Starts in Smyrna, goes through Mableton and Powder Springs and Dallas, out West.
EAT: Georgia College is home in Milledgeville, but so is the Pickle Barrel Cafe. You can smile though, even if you won't make it to Milledgeville, because there are also locations in Greensboro/Lake Oconee, Gray and Dublin. So, in addition to "good food and fun times," there are plenty of fried pickles, of course.
SEE: There's a little town with some restoration going on and it's near the destination of Lake Oconee. Madison, just North of 120 and about 60 miles, it's a good place to spend a morning or afternoon. Here's Madison's EXPLORE tab, which will give you an overview of what they have… from arts and culture to historic markers and museums, there is something for everyone.
Reach thousands of Georgians by advertising your business in the weekly Unofficial Guide to Our Georgia Favorites!

For reasonable advertising rates (as low as $50/month) contact: Julia Roberts at julia@robertsresource.com

Photo credit: Madison GA website cover shot