The state of Sandy Springs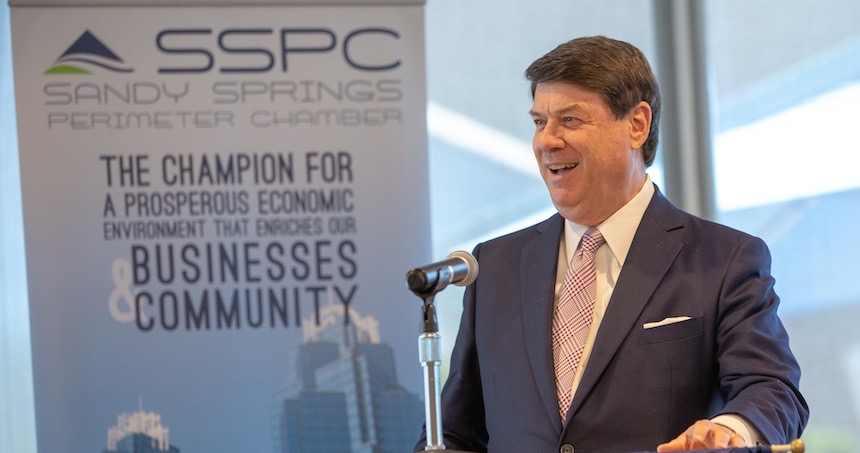 Sandy Springs
Mayor Rusty Paul recently delivered his sixth annual State of the City address
to members of the Sandy
Springs Perimeter Chamber, guests, city leaders and elected officials. Paul,
who is in his second term, outlined three challenges the city is addressing:
better reliability of water, which is provided by Atlanta's and Fulton County's
aging water system; the revitalization potential of the city's north end; and
traffic congestion. While he said the proposed east-west express lanes on the I-285
northern arc would help with mobility, he added, "we need a real transit
network to move people" so Sandy Springs can continue to attract new businesses
and workers.
To learn more about the city's plans for economic
development and quality-of-life initiatives – along with plans in the Perimeter
area cities of Dunwoody and Brookhaven – check out "New Identity" in this month's issue.
Photo of Sandy Springs
Mayor Rusty Paul by Valencia Productions.
Do you follow us? Find us on Linkedin, Facebook, Twitter and
Instagram.