What will you have?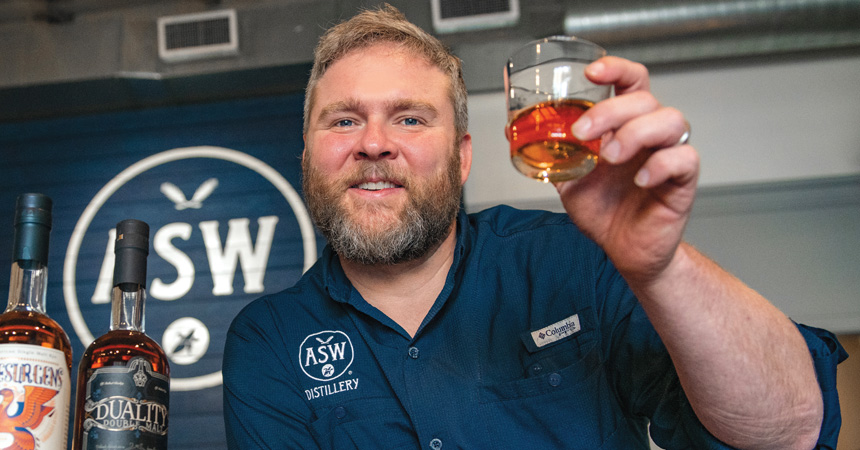 "What will you have?" is a question with lots of answers at the more than 15 distilleries that call Georgia home. From rum, vodka, whiskey and rye to cordials and full cocktail programs, distilleries across the state are serving up much more than your grandpappy's white lightning and building on a tradition that goes back to the 1700s, when anyone who owned a farm distilled spirits from the grain left in the field after harvest.
While Ghost Coast Distillery in Savannah
calls itself a bourbon company – and they make seven different bourbons now –
they are so much more. In fact, the best seller is vodka, says Chris Sywassink,
co-founder and general manager of Ghost Coast and vice president of the Georgia Distillers Association (GDA).
In large part that's because vodka doesn't have to age, while bourbon ages at
least three years in barrels before it's ready to drink.
At Moonrise
Distillery in Clayton, owner Doug Nassaur is expanding his offerings with a
line of craft cocktails made with local ingredients.
"These craft cocktails are going to be a
big deal," he says. "Today, if we go to a friend's house, we typically bring a
bottle of wine or six-pack of beer. But, if we can [provide] expertly crafted
cocktails that are already premade, then you can bring that."
Learn more about the craft distilling
that's going on around the Peach State in this month's feature, "Legal
Bootlegging."
Featured
photo of Jim Chasteen, co-founder of Atlanta's ASW Distillery and president of
the Georgia Distillers Association.
Photo
by Daemon Baizan.
Do you follow us? Find us on Linkedin, Facebook, Twitter and
Instagram.