Irwin County gets Wi-Fi school buses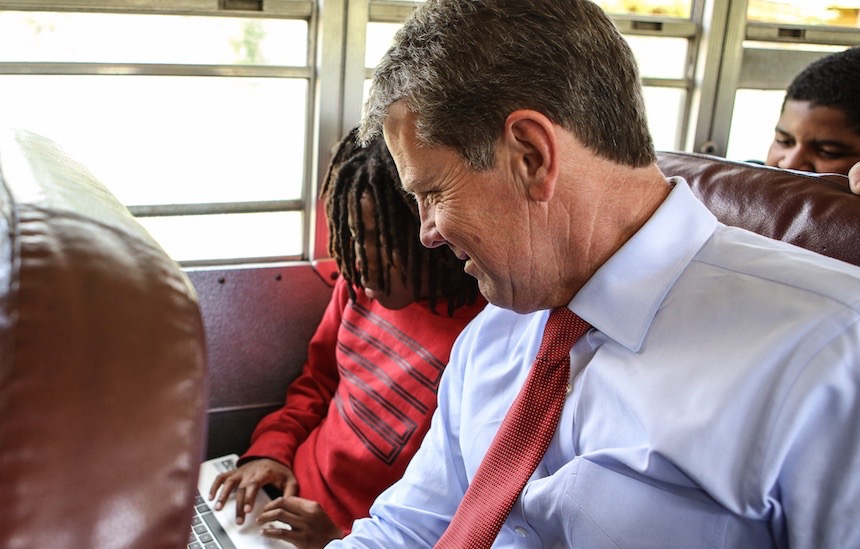 The school year is drawing to a close in Georgia, but
students near Ocilla are working harder than ever – on their school buses.
Google has teamed up with the Irwin County School District to pilot a Rolling
Study Halls program that brings Wi-Fi to those who have long bus commutes. Four
buses are now outfitted with Wi-Fi capabilities, an on-board educator and laptop
computers that enable students to complete some of their homework assignments
during their bus ride.
The average daily route time for some of these students is
55 to 75 minutes each way. Along with helping them reclaim this time, the
Rolling Study Halls program allows them to have daily access to a reliable
internet connection, which is not readily available in parts of the rural
community and is increasingly necessary for homework assignments.
Gov. Brian Kemp recently launched the Rolling Study Halls
initiative at Irwin County Middle School. The district is one of 16 nationwide
where Google is piloting the onboard Wi-Fi program.
Photo of Gov. Brian Kemp with Irwin County Middle School students provided by Google.
Do you follow us? Find us on Linkedin, Facebook, Twitter and Instagram.