Small Business Media Champion honored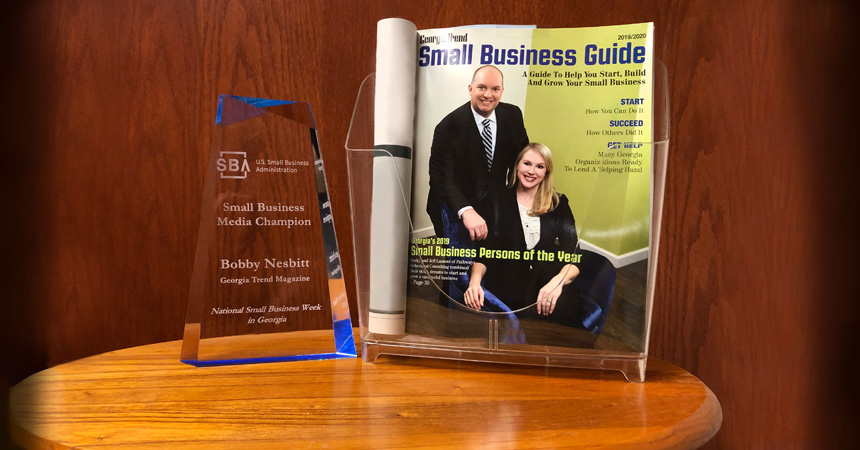 Georgia Trend
Contributing Editor Bobby Nesbitt, who writes special publications like this
month's Small Business Guide, has received
the 2019 Small Business Media Champion Award from the U.S.
Small Business Administration's (SBA) Georgia District Office.
The award recognizes Nesbitt's efforts to
advocate and advance small business ownership in Georgia. This week is
designated National Small Business Week and the SBA is celebrating small
business owners and advocates for their successes and contributions to the
country.
For more outstanding small business success
stories, check out "Legal
Bootlegging" and "Food
Fusion" in our latest edition.
Photo of the SBA award by Penny Alligood.
Do you follow us? Find us on Linkedin, Facebook, Twitter and
Instagram.